Wilhelmsen takes over management of Turkey's FSRU
Wilhelmsen Ship Management (WSM) has been selected as the ship manager for the first Turkish-flagged FSRU, the Ertuğrul Gazi.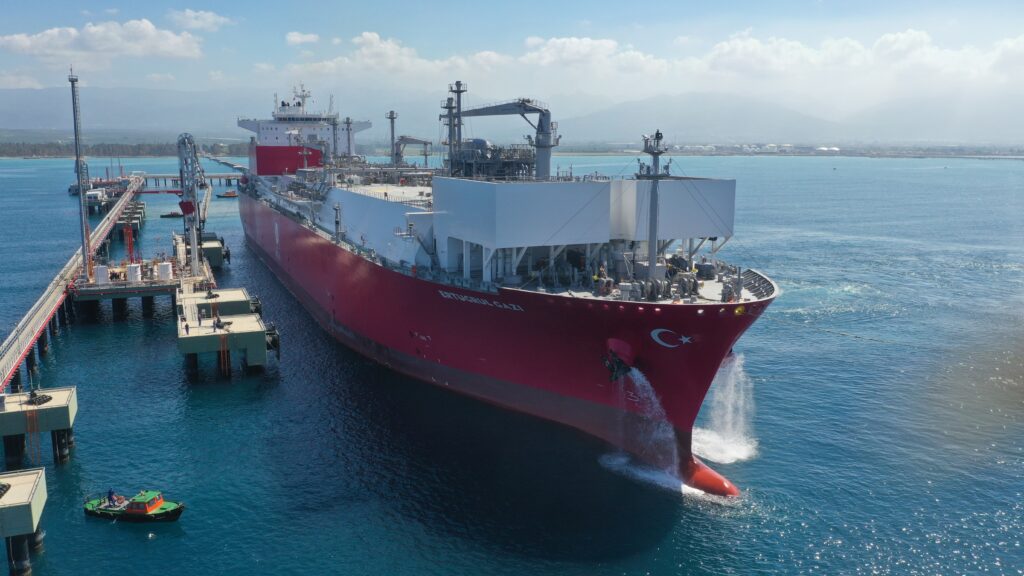 WSM said it has completed the takeover of the FSRU built by the South Korean shipbuilder Hyundai Heavy Industries.
The Ertuğrul Gazi is owned by the Turkish state-owned crude oil and natural gas pipeline company, BOTAŞ.
The FSRU completed its sea trials in March 2021 and will operate in the İskenderun Bay, Hatay Dörtyol, in the southeast of Turkey.
Ertuğrul Gazi will be connected to the LNG terminal at Hatay, Turkey.
The FSRU has an LNG storage capacity of 170,000 cubic meters, which equals 102 million cubic meters in gas form.
It has a regasification capacity of 28 million cubic meters per day.
Turkish oil and gas pipeline operator BOTAŞ ordered the construction of a FSRU from Hyundai Heavy Industries back in 2018. The FSRU has been named after the father of Osman I, the founder of the Ottoman Empire.
This FRSU will be the third present in the coutry, joining the one in Hatay, and the other, privately-owned, in İzmir.