Wintershall Hires Drilling Rig for Nova Field Subsea Wells
Wintershall Norge has awarded a rig contract for the Nova field development to Seadrill Norway Operations who will operate the West Mira drilling rig on behalf of Northern Drilling.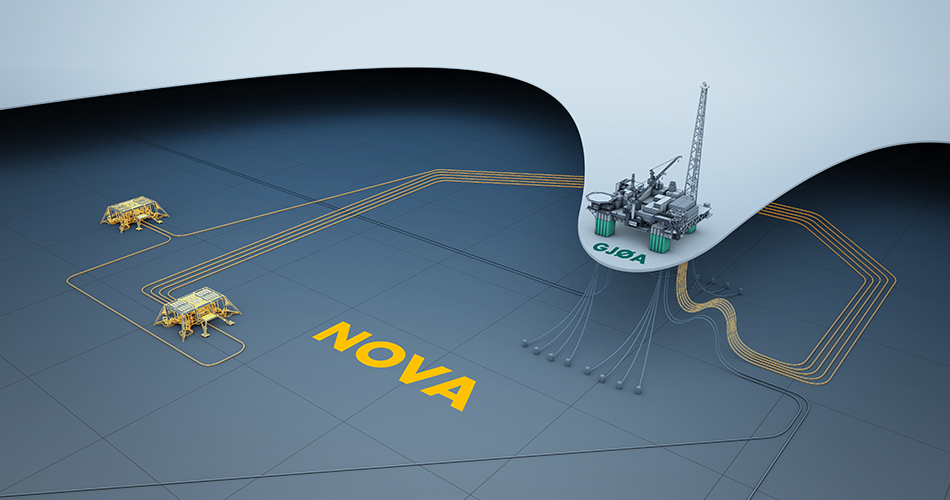 In addition, Wintershall has entered into a long-term frame agreement with Seadrill for potential future rig needs.
The West Mira will drill six subsea wells on the Nova field (formerly Skarfjell) starting in the first half of 2020. Wintershall Norge has options to use the rig for up to 10 additional wells on its other operated assets or for exploration activities.
"This is another major milestone for the Nova project. With the procurement of this modern rig, we now have in place one of the final pieces of the puzzle that will allow us to build this field and deliver first oil from Nova in 2021," said Hugo Dijkgraaf, Wintershall Norge managing director.
The West Mira, a newly built sixth generation rig, will drill six wells on the Nova field, at a water depth of around 370 meters.
"Wintershall Norge has high expectations for the West Mira. We look forward to exploiting its capabilities as we seek to deliver our project to the highest standards of safety and efficiency. By awarding the contract with clear and compelling incentives, we align the needs and motivations of all our major drilling contractors creating "One Team". This approach has paid dividends for us in previous projects," said André Hesse, Nova project director at Wintershall Norge.
Nova will be developed as a subsea tie-back connecting two templates to the nearby Gjøa platform for processing and export. Gjøa will also provide lift gas to the field and water injection for pressure support in the reservoir. Power for the Nova field comes via the Gjøa platform from shore.
Nova was discovered in 2012 and is situated in the northeastern North Sea approximately 17 kilometers southwest of the Neptune Energy-operated Gjøa platform and about 120 kilometers northwest of Bergen.
Wintershall Norge (operator) owns 35 percent, Capricorn Norge (part of Cairn Energy) 20 percent, Spirit Energy 20 percent, Edison Norge 15 percent and DEA Norge 10 percent.