Wintershall sets new production record ahead of pending DEA merger
German crude oil and natural gas producer Wintershall has set a new production record in 2018 and increased its reserves by 12 percent.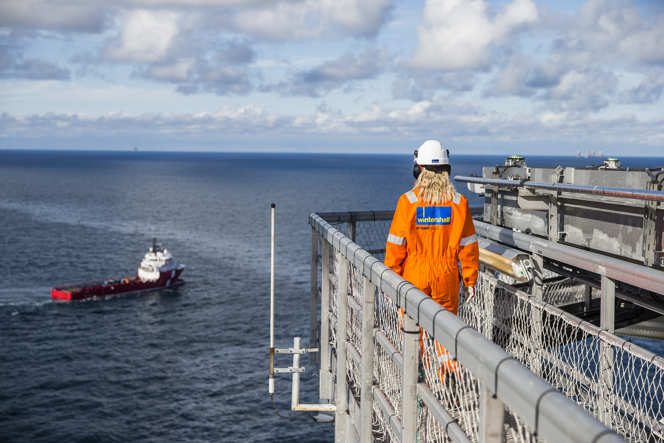 Wintershall CEO, Mario Mehren, at the Annual Press Conference for Wintershall said: "In 2018 we set a production record with daily production of up to 500,000 barrels of oil equivalent (BOE). With a crude oil and natural gas production of 171 million BOE in 2018, Wintershall has once again significantly surpassed the record figure – 164 million BOE – from the previous year."
Wintershall also increased its reserves by 12 percent to 1.9 billion BOE – also a record figure. Wintershall replenished 214 percent of the volumes produced in 2018. The reserves-to-production ratio was increased to around eleven years. This is the ratio of Wintershall's production in 2018 to the end-of-year reserves.
Wintershall is currently in the process of merging with compatriot oil and gas company DEA. The merger is scheduled to close in the first half of this year. The two companies said recently that the new entity, Wintershall DEA, would increase production by 40% by early 2020s and reduce staff by a total of 1,000 jobs in Germany and Norway. The production growth is expected to come from both the existing portfolio of the two companies and the new production regions.
Regarding the pending merger, Mehren said: "We're convinced that it is right and important that Germany also has a powerful gas and oil company – in the same way that many of our neighboring countries also have a major player."
The European Commission already gave its approval to the merger of Wintershall and DEA at the end of February. According to Wintershall, following its merger with DEA, the new company will be the largest independent European gas and oil company.
Wintershall increased its income from operations before special items (EBIT) by 155 percent, from 683 million euros in 20171 to 1,745 million euros. This was primarily due to higher gas and oil prices and higher production volumes in Norway and Russia.
Wintershall said that, in 2019, delivering the merger with DEA will be the decisive issue for the company. Wintershall will also be investing in the expansion of gas and oil production, particularly in Russia, Norway and the Middle East. A key project in Norway will be Nova, while in Russia plans are underway to prepare plateau production in Block 1 A of the Achimov Formation. In addition, Wintershall will begin developing its local operations in Brazil.
"Our plans for 2019 are based on an average Brent crude oil price of 70 US dollars per barrel and an exchange rate of 1.15 US dollars per euro," said Mehren.