Woodside contracts Floatel unit for Pluto job
Offshore accommodation provider Floatel International has signed a new contract for one of its units to operate for Woodside in Western Australia.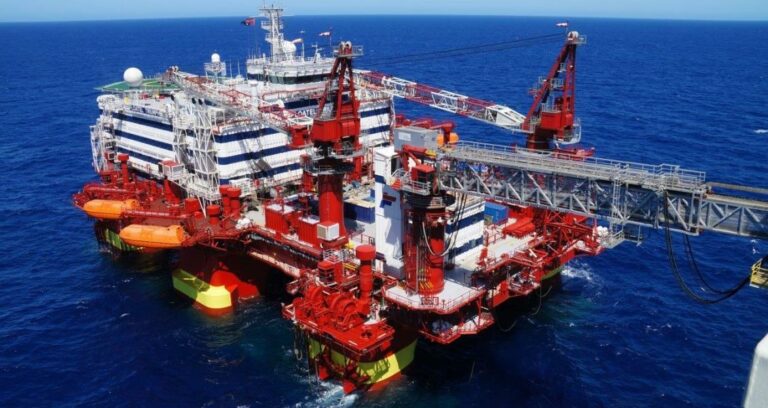 The company informed on Friday that the contract has been signed for the previously announced charter with Woodside Burrup where Floatel Triumph will provide services at the Pluto project.
This comes after a vessel option agreement for the Floatel Triumph was signed with Woodside in early May 2022 for a charter during March‐June 2023, to support the Pluto project.
Pluto LNG processes gas from the offshore Pluto and Xena gas fields in Western Australia. Gas is piped through a 180 km trunkline to a single onshore LNG-processing train.
In addition, Woodside is developing a brownfield expansion of Pluto LNG through the construction of a second gas processing train, Pluto Train 2, with a capacity of about 5 million tonnes per annum. The construction of the second train, which will process gas from the Scarborough offshore development, was launched in late August 2022.
Floatel now says that the start date for its offshore accommodation rig is around 1 April 2023 and the contracted firm period is three months with further options thereafter.
When it comes to its recent activity, Floatel Triumph completed the contract for Ørsted in Taiwan during the first quarter of 2022. In mid-June 2022, its next charter started with Inpex in Australia under a contract announced in July 2021.
Floatel Triumph is a semi-submersible accommodation and construction support vessel designed for worldwide operation with an emphasis on some of the harshest environmental conditions in the world, such as the Northern North Sea. It was built by KeppelFELS Shipyard and delivered in September 2016.
The vessel is equipped with the latest Kongsberg Dynamic Positioning System, certified to DP3 class and accommodates 500 people.
Follow Offshore Energy's Fossil Energy on social media channels: