Woodside kicking off drilling campaign in Senegal
Australia's Woodside, as operator of the Rufisque Offshore, Sangomar Offshore and Sangomar Deep Offshore (RSSD) joint venture, plans to begin the drilling campaign for the Sangomar Field Development Phase 1 offshore Senegal this week.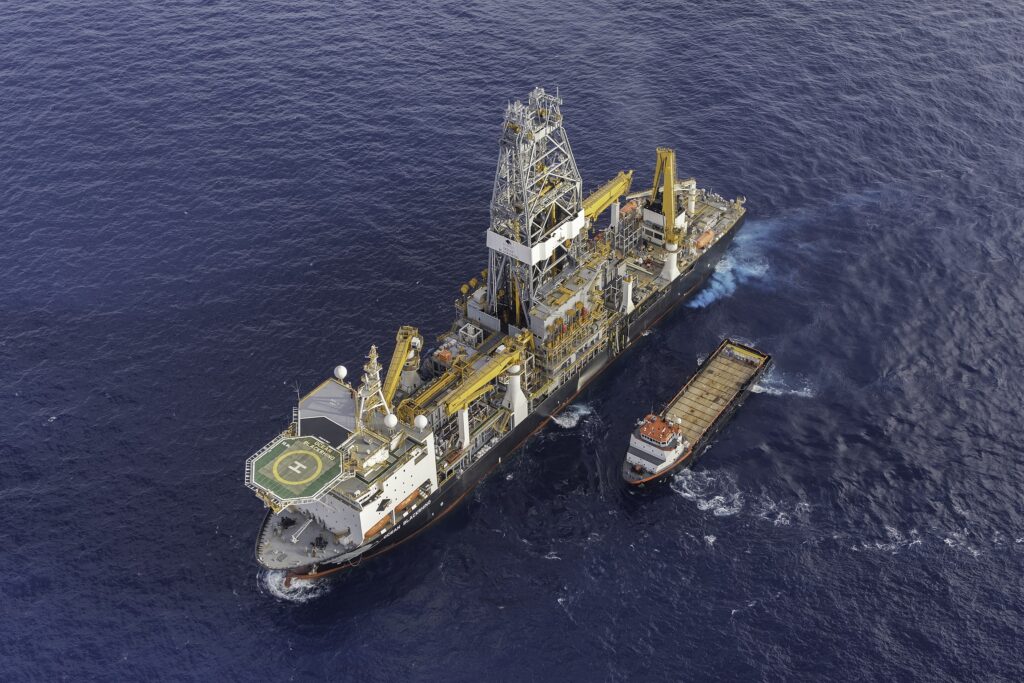 The joint venture includes Société des Pétroles du Sénégal (PETROSEN).
Woodside Acting CEO, Meg O'Neill, said the start of drilling marked a milestone towards the delivery of Sangomar Field Development Phase 1. "We are pleased to announce the launch of these operations, which brings the realisation of the oil industry in Senegal an important step closer.
"The RSSD joint venture took final investment decision in January 2020, and work to develop the world-class Sangomar resource has continued since. With the start of the 23-well drilling campaign, we remain on track to achieve targeted first oil production in 2023", she said.
The wells will be drilled by two drilling ships, Diamond Offshore's Ocean BlackRhino and the Ocean BlackHawk. The Ocean BlackRhino arrived in Senegalese waters on 8 July 2021 and the Ocean BlackHawk will arrive in mid-2022.
A fleet of three supply vessels and three helicopters will support the drilling ships, transporting the materials, equipment and personnel needed for the campaign. The ships will operate out of the Senegal Supply Base, located at Mole 1 in the Port of Dakar.
Woodside's participating interest in the RSSD joint venture is 82 per cent for the Sangomar exploitation area (with PETROSEN's participating interest 18 per cent) and 90 per cent for the remaining RSSD evaluation area (with PETROSEN's participating interest 10 per cent). The Australian company has recently completed the acquisition of FAR Limited's entire participating interest in the RSSD JV.
Woodside intends to sell down its participating interest in the RSSD joint venture to approximately 40-50 per cent in the second half of 2021.
The Sangomar Field Development Phase 1 will comprise stand-alone floating production storage and offloading facility (named after Leopold Sédar Senghor) with a production capacity of approximately 100,000 barrels per day, 23 subsea wells and supporting subsea infrastructure.
The FPSO contract was awarded to Japan's MODEC in December 2020. The conversion of a very large crude carrier (VLCC) into the FPSO for the Sangomar project has already started at the Chinese shipyard Cosco Shipping Heavy and it will take about two years. The 323m-long vessel arrived in Dalian, China in mid-February 2021 following a 4000 km-plus journey from Batam in Indonesia.
First oil production from the FPSO Léopold Sédar Senghor is targeted in 2023, with the Sangomar Field Development Phase 1 targeting approximately 230 million barrels of crude oil, at an initial peak rate of 100,000 Bbls /day.