Worker dies on Seadrill drillship in Gulf of Mexico
An incident on board a Seadrill-owned drillship working for Kosmos Energy in the U.S. Gulf of Mexico has resulted in the death of one offshore worker.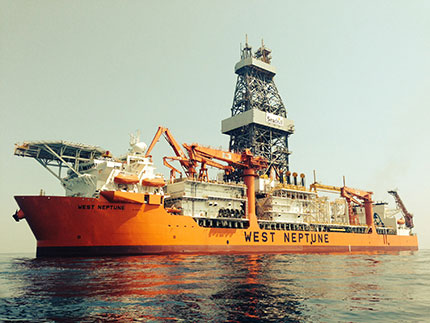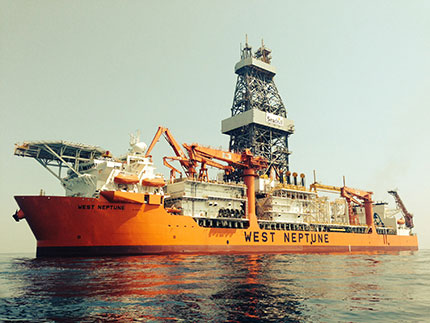 In a statement sent to Offshore Energy, a Seadrill spokesperson confirmed that an incident occurred on the West Neptune drillship at 13:30 Central Standard Time on 24 January 2021, which resulted in the fatality of an Allrig employee.
The West Neptune is under contract to Kosmos Energy, located in the US Gulf of Mexico at Mississippi Canyon Block 727.
The spokesperson said that drilling activities have been suspended since the incident.
"Seadrill is providing support to the West Neptune crew at this difficult time and wishes to express its condolences to the family of the deceased", the company said in the statement.
Seadrill spokesperson also added that the US Coast Guard and Bureau Safety and Environmental Enforcement (BSEE) were immediately notified and will undertake an investigation on the drillship in the coming days.
Seadrill together with representatives from Kosmos Energy and Allrig will also undertake a root cause investigation.
Kosmos said that, at the time of the incident, the West Neptune drillship was working on the Kodiak II well completion.
Richard Clark, President of Kosmos Energy's Gulf of Mexico business unit, said: "We have already begun to share initial learnings from the incident with our peer companies, engaging with more than 20 operators in the U.S. Gulf of Mexico".
In a separate statement on Tuesday, Allrig also confirmed that the incident occurred on the West Neptune which resulted in the fatality of its contractor.
"Our thoughts are with the deceased's family at this difficult time and we are currently providing ongoing support to them and to all other Allrig contractors and employees affected by the incident", Allrig said in the statement.
None of the companies involved provided any further details as to the nature of the incident.
The 2014-built drillship West Neptune has been operating for Kosmos in the U.S. Gulf of Mexico since November 2020. The drillship was awarded a one firm well contract with a day rate of about $178,000.
The contract with Kosmos is set to expire this month after which the rig is scheduled to work for LLOG, also in the Gulf of Mexico. The day rate under this contract is $202,000.