World's largest semi-sub rig arrives in Scotland ahead of North Sea gig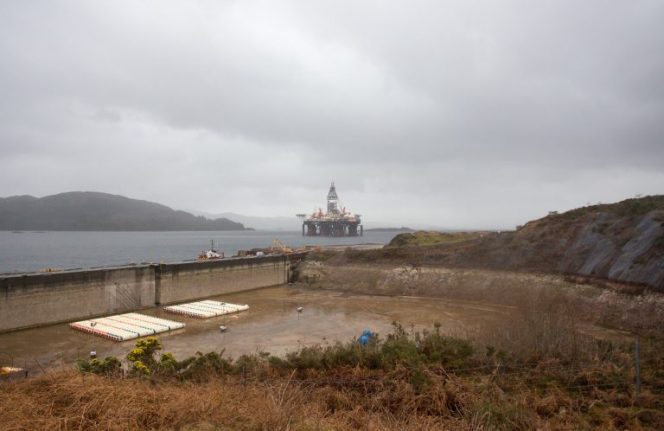 After a five-month journey from Singapore via the Canary Islands, Diamond Offshore's semi-submersible drilling rig Ocean GreatWhite has arrived at Kishorn, Scotland.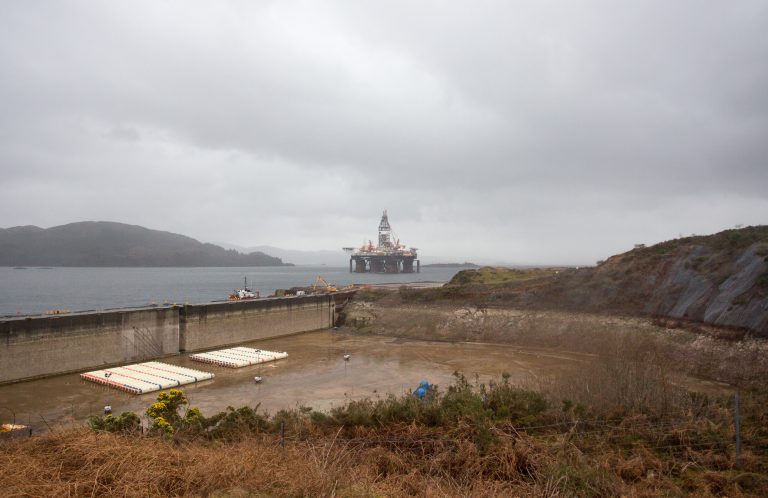 As reported in December 2018, Scotland's Kishorn Port landed a contract under which it would host a visit by world's largest semi-submersible offshore drilling rig, the Ocean GreatWhite.
The Ocean GreatWhite weighs in at 60,800 tonnes and is a 6th generation harsh environment drilling rig capable of drilling down to 10,000m in 3,000m of water. With a draft of over 23 meters, the rig needs deep water for anchoring.
Kishorn Port announced the rig's arrival on Tuesday, January 15, 2019. According to the port, the Ocean GreatWhite will stay at anchor at Kishorn for the next couple of months as it prepares for its first drilling contract off Shetland, which is scheduled to start early this year.
Kishorn Port are the owners and operator of Kishorn Port and dry dock, which will be used as a supply base with Ferguson Transport and Shipping assisting with port and marine services.
Alasdair Ferguson, a Director of KPL commented: "This is a landmark day for KPL and we look forward to establishing Kishorn as a port and dry dock of choice for the oil and gas and offshore renewables sectors."