Worley lands job on giant carbon capture and storage project off Malaysia
Australia's engineering company Worley has been awarded a contract by Malaysia Marine & Heavy Engineering to provide detailed engineering design services for Petronas' huge carbon capture and storage (CCS) project offshore Sarawak, Malaysia.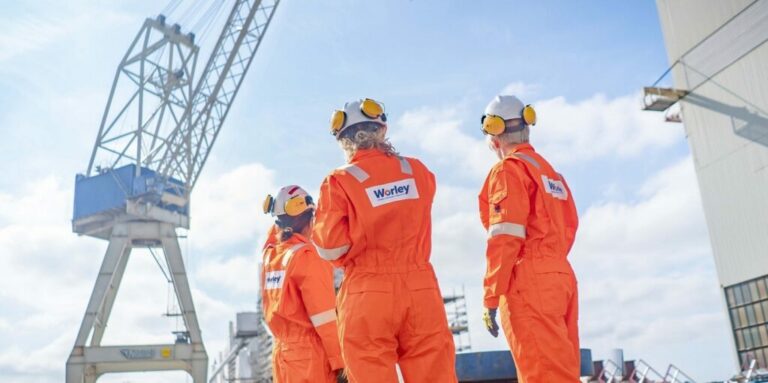 Thanks to this deal, Worley will provide design and engineering services for the platform, jacket, bridge and subsea pipeline to be used on the Kasawari development, which is set to be one of the world's largest offshore CCS projects, aiming to capture over 3 million tons of carbon dioxide (CO2) per annum.
This comes after Petronas took a final investment decision (FID) last year to develop the project and handed out an engineering, procurement, construction, installation and commissioning (EPCIC) contract to Malaysia Marine and Heavy Engineering Holdings.
Worley previously provided screening and concept selection and completed the project's front-end engineering and design phase, where its custom design solution reduced work hours on the project by 20 per cent. The work for the project will be carried out by Ranhill Worley teams in Malaysia, with close support from wider Worley, Advisian and Intecsea teams in Australia and Singapore.
Nicky Moir, Chief Operating Officer at Rahnill Worley, commented: "Driven by innovative solutions and harnessing digital technology, this project highlights the role traditional energy infrastructure can play in the energy transition as the industry looks to utilise CCS as a pathway to decarbonisation."
The company outlines that designs will be enhanced using digitally driven systems and tools to enhance commercial viability and drive down costs while the new CCS platform, "the first of its kind in Malaysia," will be located next to the Kasawari central processing facility and linked via a bridge. The Kasawari CPP, being fabricated at the MMHE West yard, Pasir Gudang, Johor, was scheduled for load-out in early 2023.
Based on Worley's statement, the CO2 will be compressed and transported by a 138 km pipeline to be injected into a depleted offshore gas reservoir at an existing wellhead platform. The Kasawari CCS project is scheduled to come online by the end of 2025 and will be part of the overall Kasawari gas development project.
"The Kasawari project aims to play an important role in supporting our customers' net emissions reduction targets while marking an important milestone for Malaysia's sustainability journey. Furthering our purpose of delivering a more sustainable world," added Moir.
In a quest to usher in this sustainable future, Worley partnered with Princeton University's Andlinger Center for Energy and the Environment to measure the indicators of change in the journey to net-zero by 2050.
The two players underline that countries need to move from years to weeks to develop and build their low-carbon energy infrastructure to meet the net-zero challenge.