Worley to support Shell's assets in Gulf of Mexico under new three-year deal
In a quest to curb carbon emissions, Shell Offshore, a subsidiary of the UK-headquartered energy giant Shell, has awarded a long-term engineering and procurement (EP) services deal, encompassing five assets in the U.S. Gulf of Mexico (GOM) to Australia's engineering company Worley.

Worley revealed on Wednesday that it was awarded a three-year engineering and procurement services contract by Shell to support five of its assets in the Gulf of Mexico, USA. The company did not disclose the names of these assets.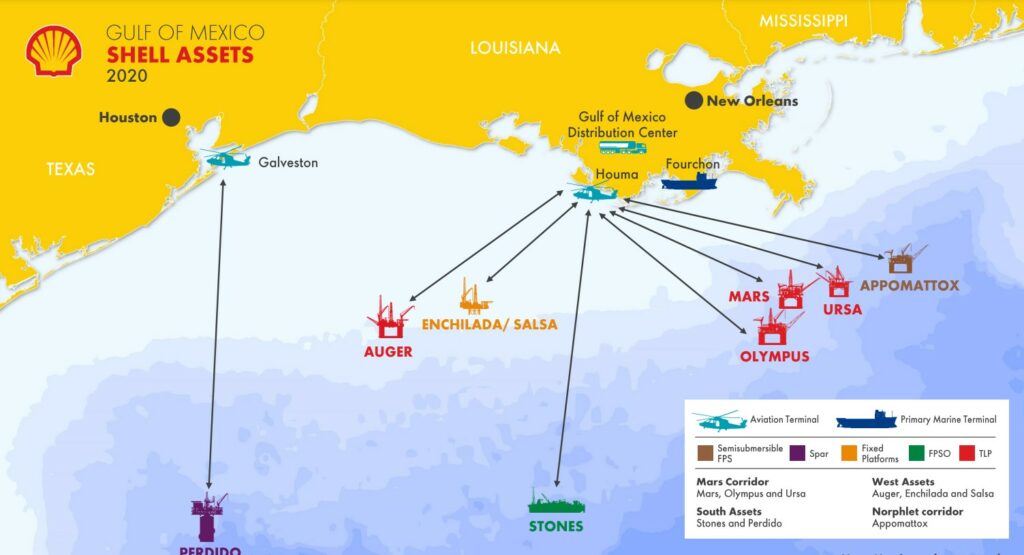 Based on the work scope for this contract, Worley is expected to provide professional services in digital enablement, engineering, procurement and support fabrication and construction. These services will be executed by Worley's offices in Metairie, Louisiana; Houston, Texas, along with the firm's engineering teams in India.
Chris Ashton, Chief Executive Officer of Worley, remarked: "Having worked with Shell for over 30 years, we are pleased to provide these professional services to support Shell on its low carbon journey and support its assets in the Gulf of Mexico."
As per the terms of the deal, this contract will enable the Australian player to support Shell's transition to a digitised and more efficient project delivery model for the maintenance of offshore assets as part of the oil major's work to continue to lower the carbon intensity of its Gulf of Mexico portfolio.
Worley says that Shell's GOM portfolio is already among those with the lowest carbon intensity in the world. In addition, the deal will allow for the future support of Shell's Whale deepwater development in the Gulf of Mexico, which is anticipated to produce a gross 100,000 barrels of oil equivalent a day at peak production and currently has estimated gross recoverable resources of 490 million boe.
As a reminder, a final investment decision for the Whale deepwater development, located in the Perdido Corridor, was announced in July 2021. This project is part of the energy giant's Gulf of Mexico portfolio and is expected to feature energy-efficient gas turbines and compression systems.
Moreover, the development will sport a 99 per cent replicated hull and an 80 per cent replication of the topsides from the Vito project. This will be the second Shell-operated deepwater development in the Gulf of Mexico to employ a simplified, cost-efficient host design.
Adjacent to Shell's operated Silvertip field and about 10 miles from the oil major's operated Perdido platform in the far southern US Gulf, Whale is slated to begin production in 2024.
On the other hand, Vito, which is located further east in the Mississippi Canyon area of the US Gulf offshore Louisiana, will come online in 2022 and to this end, Sembcorp Marine delivered the Vito FPU to Shell on 27 December 2021.