10,010 TEU Neopanamax Sets Ecuador Record after Port of Guayaquil Upgrades
The 10,010 TEU Neopanamax CMA CGM Cochin recently became the largest ship to dock in Ecuador as it arrived at the Port of Guayaquil.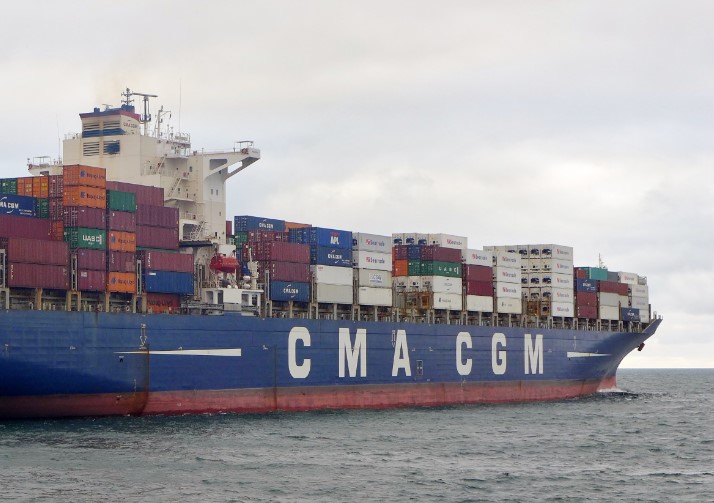 The arrival of CMA CGM Cochin to the port was enabled by the dredging of the 95-kilometer main access channel leading to the country's primary seaport.
The ship that operates on the Ecuador-Asia route was serviced by Contecon Guayaquil, the Ecuadorian subsidiary of International Container Terminal Services, Inc. (ICTSI).
Earlier in March, Contecon Guayaquil also received the 10,500 TEU capacity boxship CAP San Sounio, described as a stimulus for maritime activity and trade.
"We congratulate and support the City of Guayaquil in its initiative to improve maritime access to the port. The dredging of the access channel paved the way for the arrival of these ships, which is something we look forward to as a huge boost to the local and national economy," José Antonio Contreras, CGSA CEO, said.
"This also allows us to maximize our operations. We've made the necessary investments in infrastructure, equipment, and technology to ensure the efficient handling of these Neopanamax vessels."
In October 2018, the City of Guayaquil granted Luxembourg-based Jan De Nul Group a 25-year concession for the dredging and maintenance of the port's access channel. The Ecuadorian government is also working on the Southern Viaduct Project, which will connect the port to El Oro province and the southern part of the country via a new road and two bridges.