2H Offshore wraps up another campaign off Malaysia
2H Offshore has installed another lightweight, conductor supported, minimum facility wellhead platform offshore Sarawak, Malaysia.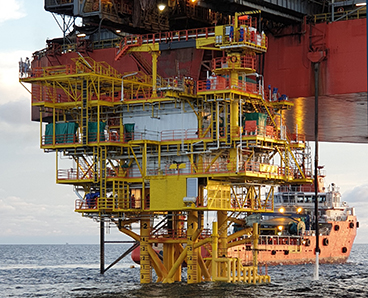 The Acteon company delivered the concept, detailed design, transportation and installation of the platform in 35 metres water depth.
The work is part of the D18 Phase 2 project for OceanMight on behalf of Petronas.
The innovative platform design has a lightweight substructure supported by the conductors and a lightweight topside.
Both components landed using a jack-up drilling rig, which offered substantial time and cost savings, 2H explains.
This follows the recent similar installation for the D28 Phase 1 project and is also the second platform of its kind to be installed using a jack-up drilling rig for Petronas in Malaysia.
The offshore jacket and topside installation took place in the same campaign and then handed over to drilling and completions.
Shreenaath Natarajan, 2H Offshore director and project manager, said:
"It is a great achievement to have delivered yet another low-cost minimum facility platform in a challenging oil price environment.
"This project clearly demonstrates our unique ability to combine innovative bespoke engineering with intelligent and efficient rig installation."
This project marks the eighth successful conductor-supported platform installation in Malaysian waters by 2H Offshore's Kuala Lumpur office.