300 jobs to be created as Irish company opens new USV facility
Ireland-based XOCEAN has opened a new technical center that will serve as a hub for the company's fleet of uncrewed surface vessels (USVs).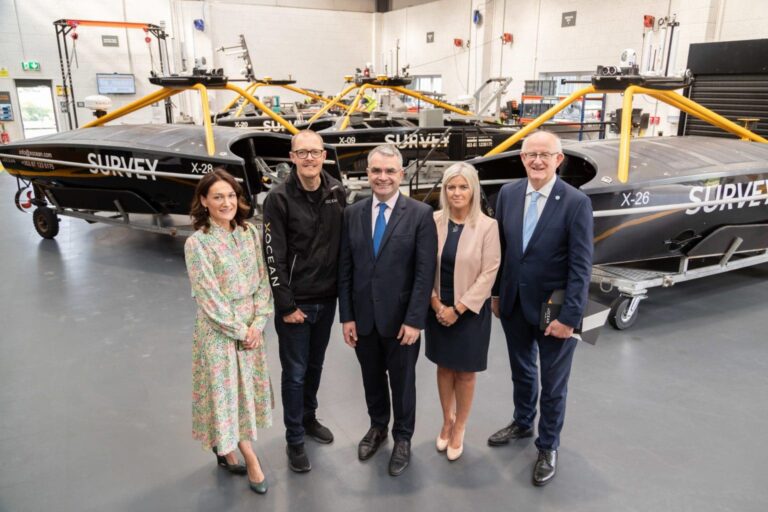 XOCEAN announced on 20 July the opening of the new facility near Carlingford, Co. Louth, as well as the creation of 300 new jobs as part of its strategic growth plan.
The company welcomed Irish Minister of State for Trade Promotion and Digital Transformation Dara Calleary to mark the official opening of the new center.
"Ireland is one of the largest maritime states in Europe and has become a global leader in the USV market and marine-tech sector. Supported by the Government through Enterprise Ireland, XOCEAN is a young, but truly innovative company which is offering a safe and efficient USV service with both economic and environmental efficiencies," Minister Calleary said.
"This is a fitting example of a highly innovative Irish company based in the region, providing a jobs boost in the local area while also making an impact in the global marine-tech sector."
From the new facility, XOCEAN will serve international customers, primarily in the offshore wind market.
According to the Irish company, the center is a key element in achieving its target of displacing one million tons of carbon over the next five years through the delivery of carbon-neutral ocean data.
"XOCEAN continues to experience rapid growth, driven largely by the major expansion of the international offshore wind market and the need for clean, renewable energy globally," said James Ives, CEO of XOCEAN. "The future looks set to be an exciting time for XOCEAN as we continue to grow our brilliant team and our fleet of USVs to meet growing market demands."
XOCEAN stated it had doubled its headcount to over 200 over the past 12 months and plans to grow it further to 500 over the next two years, with roles available in all areas including engineers, technicians, field operatives, data analysts, qualified mariners, geophysicists and project managers.
The company acquired compatriot hydrographic survey company Geomara last year as part of its strategic global growth plan.