ABB – Providing the architecture for digital future of oil and gas industry
ABB, a power and automation technology provider, on March 19, 2018, revealed it was expanding its ABB Ability Collaborative Operations network with a new Collaborative Operations Center for the oil, gas, and chemicals (OGC) industries, based in Oslo, Norway.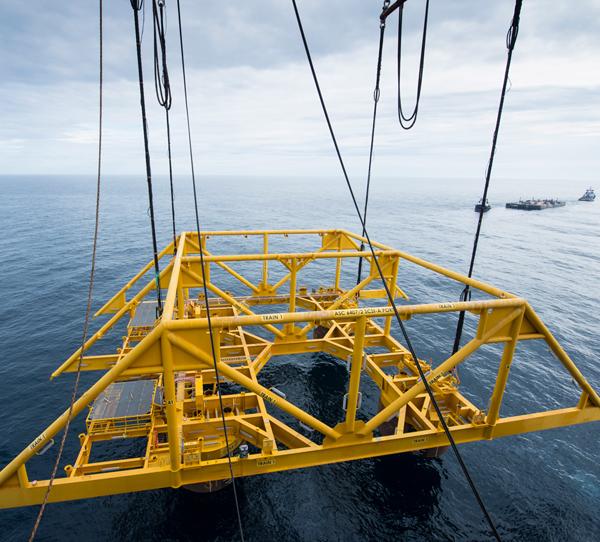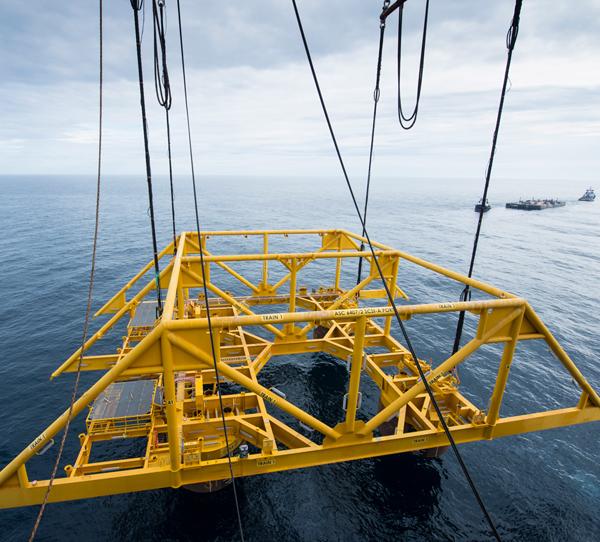 Collaborative Operations employs ABB technologies, software and services to automatically gather and analyze information on assets, processes and risks.
Offshore Energy Today attended ABB's official launch of this center in Oslo as well as ABB's signing of a memorandum of understanding with Arundo Analytics, a software company enabling advanced analytics in heavy industry. The memorandum was signed to create the first cloud-based virtual multiphase flow meters for the offshore oil and gas industry. This solution will be part of the fully integrated ABB Ability portfolio for the oil and gas industry.
On that occasion, Offshore Energy Today had a chat with ABB's Per Erik Holsten, Managing Director, Oil, Gas and Chemicals Industrial Automation Division, about the new center as well as ABB's collaboration with Arundo Analytics, and ABB's efforts to enable subsea factories of the future.
The Oslo center has brought together over 150 industry experts to support OGC customers to improve operations and maintenance using digital technologies.
The push toward digitalization has increased the amount of data available to customers. Through information analytics, ABB Ability Collaborative Operations is making this data more useful for driving decisions that optimize plant and fleet performance.
According to ABB, Collaborative Operations for the oil, gas and chemicals industry can provide a 20% extension of machine life, improved uptime, up to 50% reduction in maintenance costs, and deeper visibility into equipment, plant and fleet performance.
"They didn't speak to each other"
When asked to describe the significance of ABB Ability platform and the new Collaborative Operations Center, Holsten pointed out that, while ABB previously had individual expertise applications, different platforms, and different data systems, they were all disconnected.
"They didn't speak to each other," Holsten said.
There was no common data system, no architecture and platform where you could bring all the data in and basically crush the data from that architecture. Now, ABB Ability provides that architecture.
Holsten explained: "It has a cloud system where you can bring all the data in and it has the architecture where you can bring all the applications onto that platform, so they speak to each other and they have the ability to interact and inter-operate. And then, at the end of the day, you have the access to data analysis tools."
This ensures that the data is used for the right purpose and gives the operator insight into what ABB calls "actionable data."
When asked how long it took for ABB to develop this platform, which is generated through a collaboration between ABB and Microsoft, Holsten said that, in principle, ABB has been doing this for fifteen years now but with various smaller applications for different purposes spread across ABB's systems.
Holsten added: "Now, it's a group-wide platform, meaning that you actually cover all industries on ABB Ability where we make sure that all the sensors we have, all the equipment that we deliver, all the applications that we put on that platform, plus the people, can interact across all of these pieces of equipment."
"So now you have all the puzzle pieces brought onto the table and you can put them together and make better use of them," Holsten further said.
Talking about ABB's agreement with Arundo Analytics, Holsten said it was a way of increasing collaboration between different companies. "That way you can bring different pieces of the puzzle onto that same platform and you can collaborate based on that as well."
ABB has been using physical modeling and simulation to deliver analytical insights into the offshore oil and gas industry for decades now; this included modeling flows of individual phases of various intermingled fluids in a single stream.
Typically, such flows are measured with expensive multiphase flow meters, which can take a significant amount of a facility's capital expense.
The cloud-to-cloud solution that ABB and Arundo are collaborating on will provide connectivity between ABB Ability and Arundo's Composer and Fabric software to offer a more affordable and reliable option for oil & gas operators. This virtual flow meter provides analytics as a service to help facilities gain real-time data to understand the constituent properties of any given stream of produced fluids, ABB explained.
Further explaining Arundo Analytics' role in the project, Holsten said: "They take the expertize knowledge and or data and say this data makes sense and it makes sense to analyze it and make actionable this way and they can make that part of the application."
Describing the concept of virtual, cloud-based flow meter and its benefits Holsten said that with this solution you can calculate the multi-phased flow based on sensoring in different places in the pipeline and based on that make an algorithm to calculate how much flow these different components have in the pipe. The benefits of this include productivity increase and cost reduction.
Making sense of big data
"In principle, what we need to do is to combine the data from different sensors into something meaningful.
"What we do with our Collaborative Operations Center is we bring the expertise to the customer without traveling because you can do it remotely; you can sit in the office, connect with the customer and the facility of the customer, and provide that expertise. So that's the expertise part of it.
"Then there is the predictive maintenance, which is about reducing costs."
Offshore Energy Today pointed out and Holsten agreed that the possibility to act remotely is particularly important when it comes to subsea equipment where even the tiniest mistake comes at a great cost so everything that can be used to prevent that from happening is extremely valuable.
To illustrate the process where ABB's job i, for example,e to increase the runtime of a piece of equipment or machinery by 20%, Holsten said there are two ways of doing that.
"You have predictive maintenance, which we are doing, and which is about reading the data and understanding the machinery and how it's performing and then going back to the machinery and saying it is not performing well so we need to do this and this.
"So, you keep the uptime there whilst keeping the maintenance going in order to prolong the lifetime of the machinery."
This means that even before something goes wrong with a piece of equipment ABB is there to recommend to the operator what to do so that does not happen. That's the predictive part of the work.
"For subsea applications where you have 3,000 meters depth and 600 kilometers away from the infrastructure and then you have a 100 megawatt of power being provided to that equipment the maintenance intervals for that equipment need to be longer, so you don't have to intervene with the equipment very often; that's the robustness and the rigidness of the equipment itself.
"But then the digital and the collaboration piece is about bringing the data back so you can secure that if something goes wrong you understand what is wrong and you can read into the problem and maybe even try to fix it."
Speaking of subsea equipment and making it robust enough to endure long, maintenance-free periods, it is worth mentioning that ABB's subsea lab in Oslo is working on an R&D project jointly funded with Statoil, Total, and Chevron to enable ABB equipment withstand conditions in depths up to 3000 meters and ensure reliability of equipment to make it virtually maintenance free.
This five-year joint industry project, which started in 2013, is working to develop technologies needed to provide electrical power to subsea pumps, electrical submersible pumps and subsea gas compressors for projects operating at depths of 3,000 meters and over vast distances. The total cost of the project is $100 million.
According to Statoil, subsea electrical power distribution enables supply of all electrical loads using one single power cable, which reduces the investment cost of the electrical system compared to existing solutions, which require one dedicated cable for each consumer.
By providing the large power needs closer to the reservoir, production improves due to the increased flow and pressure of the stream. Taking power distribution from onshore to the seabed also frees up the limited space on topside installations. Furthermore, operational costs are greatly reduced, energy and CO2 emissions are lowered, while marine pollution is cut and decommissioning simplified.
By using this technology, Statoil expects savings of $500 million on capital expenditure on long distance power cable for subsea factory with 8 consumers.
The technology has already been used on a smaller scale on the world's first underwater gas compression system for the Aasgaard field in the North Sea, which is operated by Statoil. The Norwegian oil major's goal is to establish a complete seabed factory by 2020.
Holsten: "I think ABB will always be a pioneering technology leader; that's basically who we are and that's in our DNA. We have always been at the forefront for providing innovative solutions and equipment and people that provide value to our customers and I think that will stay that way. That's the core.
"But we will obviously develop the portfolio and add to it. Digital plays an important role in moving forward but how the industry evolves will also play a role.
"We have been seeing a tremendous cost-pressure in the industry and our customers look at us to help and support them in driving down the cost level so that investments can move forward."
OET: The oil price crisis seems to have brought the industry together and significantly brought down project development costs, making some projects possible for half the price. Why do you think that happened?
Holsten: "With that drop in the oil price, the players in the industry had to change and turn the page and say what should I do next to be sustainable at this lower level."
Looking back to different types of collaborations in the industry that have emerged since the oil price crash, Holsten concluded that by "bringing people together you rethink things."
Offshore Energy Today Staff