ADC Energy's third Asia-Pacific deal in 2022 spurs hopes for further growth
A specialist provider of dynamic integrated rig inspections, ADC Energy, has inked its third contract for rig inspection services in Asia-Pacific (APAC), paving the way for further growth in the region, which the firm believes can be accomplished by utilising its knowledge and experience to take advantage of the new opportunities presented by offshore wind projects.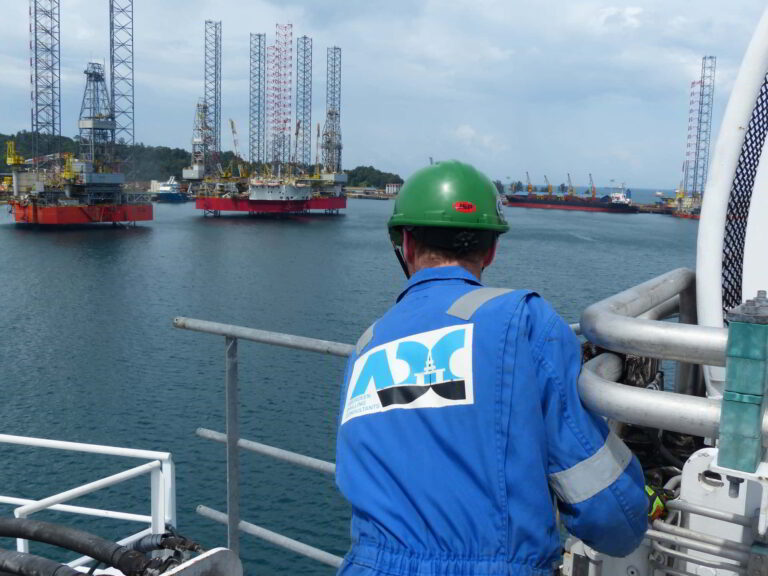 ADC Energy reported on Monday that it had been awarded its third contract in the Asia-Pacific region in the first quarter of 2022 for the provision of rig inspection services to a global operator in Malaysia.
Harnil Singh, APAC operations manager at ADC Energy, commented: "After working with the client for more than a decade internationally, we were pleased to be invited to tender for rig inspection services for their Malaysian operations. The company was not only impressed with our technical knowledge but also encouraged by our longstanding experience in the region and ability to provide expert support on-site through our regional team in Malaysia for the duration of the contract."
The contract for a period of over three years with this global E&P company is estimated to be worth up to £1.5 million (over $2 million). The firm explains that its specialists will provide inspection and operational assurance audits of mobile offshore drilling units, fixed installations, and hydraulic workover units as part of its work scope. 
"As drilling activity continues to increase in Malaysia and the wider APAC region, we have seen an uptick in the number of newbuild drilling units being awarded contracts. We have been working closely with several rig owners and operators to ensure these units, which have been sat idle for the past few years, enter their maiden contracts operating as designed safely and efficiently," explained Singh.
While ADC is headquartered in Aberdeen, its office in Kuala Lumpur is responsible for much of its operations in the Asia-Pacific region, and the company also works on newbuild assurance and commissioning oversight for a number of clients in Singapore, China, and South Korea.
Singh expressed his optimism about further growth in the region, supported by the latest contract and bolstered by new opportunities arising from offshore wind, adding: "Likewise, with the surge in new-build vessels being constructed in the Asia Pacific shipyards to support global offshore wind construction projects, we are ideally placed to leverage our newbuild jack-up and DP vessel assurance experience."
In addition, ADC offers independent assurance that newbuild vessels are delivered from the shipyard ready to operate, specialising in complex vessels including WTIVs and jack-ups.
"Our expertise is particularly well aligned with mission-specific vessels such as wind turbine installation vessels (WTIVs). Many of the equipment vendors and vessel designs are similar to mobile assets used in the oil and gas industry, and our subject matter experts have been specifically trained by OEMs such as NOV and Kongsberg in the latest automated vessel equipment and systems," concluded Singh.
ADC Energy's hopes for further growth not just in the Asia-Pacific region but also elsewhere are further fuelled by three global contract extensions, which were secured in December 2021 with three exploration and production companies in Europe, Africa, and the Gulf of Mexico.