ADNOC doles out $975 million to unlock more hydrocarbons at Lower Zakum
UAE's ADNOC Offshore has awarded a $975 million artificial island construction contract to ADNOC Logistics & Services (ADNOC L&S), as part of its long-term development plan for the Lower Zakum field offshore Abu Dhabi. The UAE player wants to unlock greater value from the field while helping to meet the increasing global energy demand.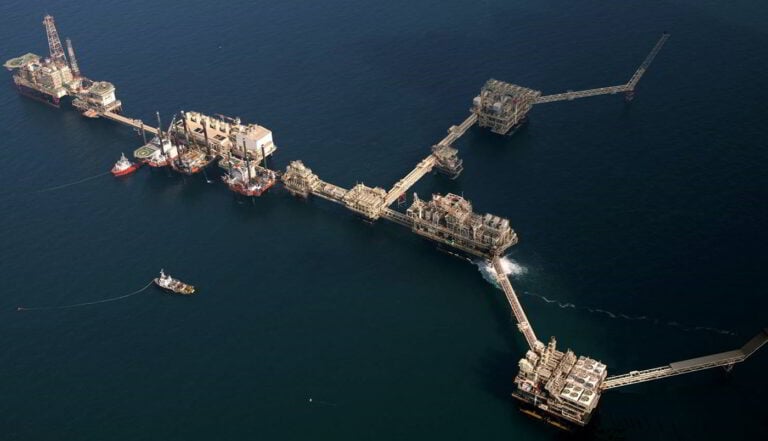 This is the first major award for ADNOC L&S after it was listed on the Abu Dhabi Securities Exchange (ADX) on 1 June 2023, following the highest demand globally for an IPO this year.  As part of ADNOC's In-Country Value programme, at least 75 per cent of the total contract value for dredging, land reclamation, and marine construction of an artificial island 'G' for the Lower Zakum offshore field, will flow back into the UAE economy.
Captain Abdulkareem Al Masabi, Chief Executive Officer of ADNOC L&S, commented: "Capitalising on our project management expertise, end-to-end logistics solutions, and strategic partnerships, ADNOC L&S is primed to execute major offshore EPC contracts that support our customers' ambitious growth plans and deliver value to our shareholders.
"This contract award for the construction of artificial island 'G' exemplifies our strategy to tap into new growth areas, showcasing the expanding range of services we offer to our customers and the trust that ADNOC Offshore has placed in us as their partner of choice."
According to ADNOC L&S, ADNOC Offshore has "extensive" experience in deploying the artificial island concept for project delivery, resulting in "significant cost savings and environmental benefits" compared to conventional approaches that require more offshore installations and infrastructure.
The UAE-based firm considers this award as "a significant milestone" in its strategy to pursue new growth opportunities. The provision of engineering, procurement and construction (EPC) services in the integrated logistics business is a new offering by ADNOC L&S in line with its announced strategy to achieve significant ongoing growth, including expansion into new verticals.
As the EPC market is expected to experience substantial growth in the region in the coming years, the company plans to offer a broader range of services to its customers while facilitating the growth of ADNOC's upstream and downstream operations.
This is not the first deal ADNOC Offshore has awarded recently to increase the production from its Lower Zakum field, as the firm handed out another EPC contract in September 2022 to build a new main gas line. This would enable the field's gas production capacity to increase from 430 million to 700 million standard cubic feet per day (MMSCFD).
This is expected to cater for the increased volume of associated gas produced by the Lower Zakum field as the field's oil production capacity is anticipated to rise to 450,000 barrels of oil per day by 2025.