ADNOC turns to drones to slash emissions and 'future-proof' onshore & offshore ops
UAE's energy giant Abu Dhabi National Oil Company (ADNOC) has joined forces with EDGE, an advanced technology group headquartered in Abu Dhabi, to deploy UAE-made unmanned aerial vehicles (UAVs), also known as drones, across its onshore and offshore operations in a bid to curb its emission footprint.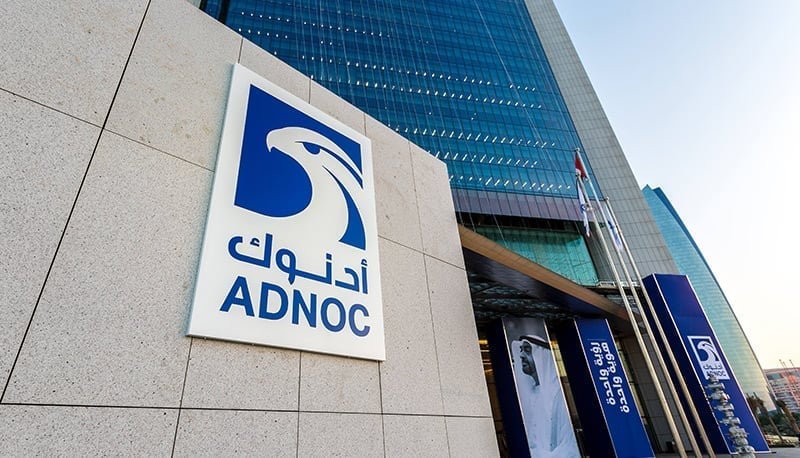 ADNOC announced a partnership with EDGE's autonomous systems arm, ADASI, on Thursday, October 5, 2023, which will enable the repurposing of UAVs to be deployed at the UAE energy giant's assets to minimize emissions and enhance environmental performance, monitor operations, and provide support in emergency response situations.
Juma Al Kaabi, CEO of ADASI, remarked: "We are delighted to partner with ADNOC to deploy unmanned systems which will address crucial environmental concerns and drive sustainable practices forward. Enhancing capabilities is a priority for both EDGE and ADASI and we look forward to deploying our autonomous systems that will ensure the safety and sustainability of onshore and offshore operations. By cooperating together, we are confident we can help transform, decarbonize and future-proof ADNOC's operations."
Thanks to this deal, ADNOC and ADASI will enter into a commercial partnership agreement that will allow the deployment of UAVs specialized in greenhouse gas leak detection and detailed inspection of site assets and infrastructure.

Dr. Saleh Hashem Alhashmi, Director, Group Commercial and In-Country Value, ADNOC, commented: "This innovative partnership underscores how we are leveraging technology to accelerate decarbonization across our operations. Equipped with the latest imaging technology, EDGE's unmanned aerial vehicles will support us in stopping greenhouse gas emissions. These drones can cover vast areas and will reduce the need to mobilize equipment and personnel to potentially harmful environments."

ADNOC has earmarked an initial $15 billion (AED 55 billion) for lower-carbon solutions, new energies, and decarbonization technologies to reduce its carbon intensity by 25% by 2030 and enable its ambition to achieve net-zero by 2045. As the UAE player decarbonizes its operations, it is localizing its supply chain and promoting domestic manufacturing of critical industrial products.
At the 'Make it in the Emirates Forum,' which was held between May 31 and June 1, ADNOC announced its intention to accelerate its target to locally manufacture AED 70 billion ($19 billion) worth of products in its procurement pipeline to 2027, three years ahead of the initial target of 2030. Since then, ADNOC has more than tripled its direct spend with local manufacturers.
This has been a busy day for the UAE giant, as it also made a final investment decision and awarded of batch of contracts for a giant gas development, which aims to operate with net-zero carbon dioxide (CO2) emissions.
This project reinforces the UAE player's accelerated decarbonization agenda and supports its net-zero by 2045 ambition and aspirations to double its carbon capture capacity target to 10 mtpa of CO2 by 2030.