AG Ems' Münsterland arrived for LNG conversion
The ferry Münsterland has arrived at the dock of shipyard Royal Niestern Sander in Delfzijl, Netherlands, for LNG conversion.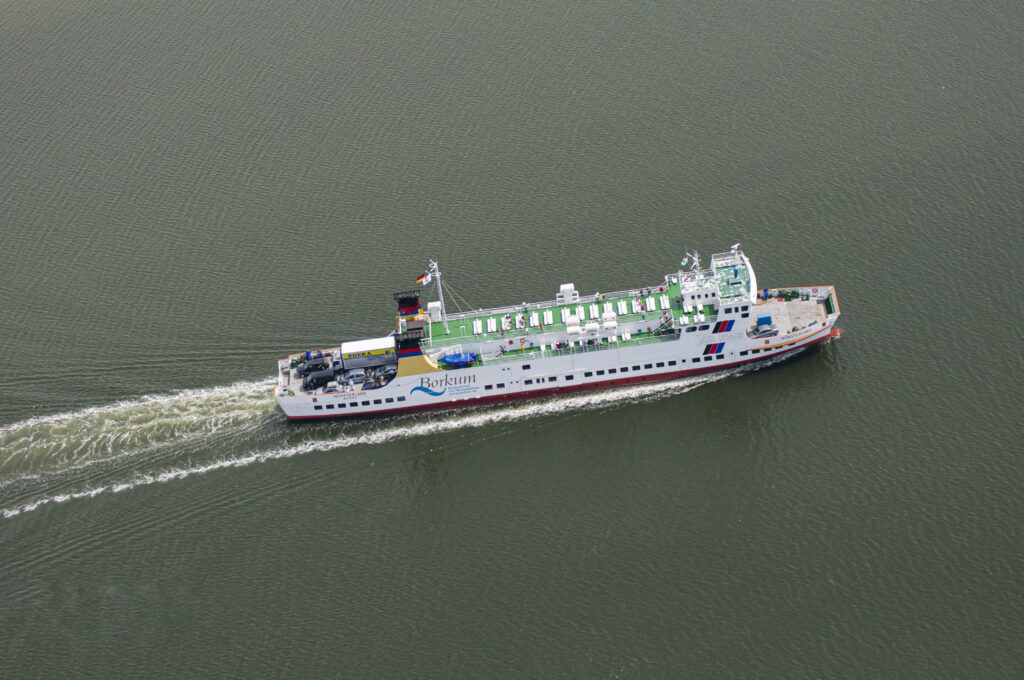 Royal Niestern Sander designed and built a completely new aft ship with LNG tank and equipment installed for Münsterland. Münsterland is the passenger ship from 1986, belonging to German ferry operator AG Ems.
The new equipment includes dual-fuel engines, LNG storage tanks, propulsion systems, all LNG installations, pipelines and other systems.
The completely new stern will replace the existing stern of the ship. Niestern Sander announced on social media that the current aft ship is expected to be removed this week.
In addition to emission benefits, the reduction of hull resistance and less engine power needed to sail at the same speed, Münsterland's LNG conversion will also offer advantages in terms of material used. The old stern with old systems and installations is dismantled by Niestern Sander in a sustainable manner and recycled as much as possible.
AG Ems already has two LNG vessels named Ostfriesland and Helgoland. Ostfriesland is the first ferry in Europe converted to LNG and Helgoland is Germany's first newbuild LNG-powered ferry.
Royal Niestern Sander yard follows a conversion method that offers the possibility of reducing the idle time of an existing ship to a minimum.
The project is backed by the European Regional Development Fund of the European Union.