AIDA Cruises lays keel for second LNG-powered cruise ship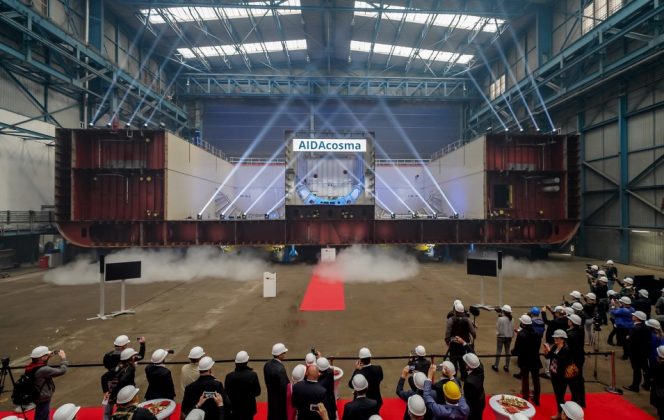 ---
Germany-based AIDA Cruises, a Carnival Corporation brand, has held a keel-laying ceremony for an LNG-powered cruise ship at the Neptun Werft shipyard in Rostock.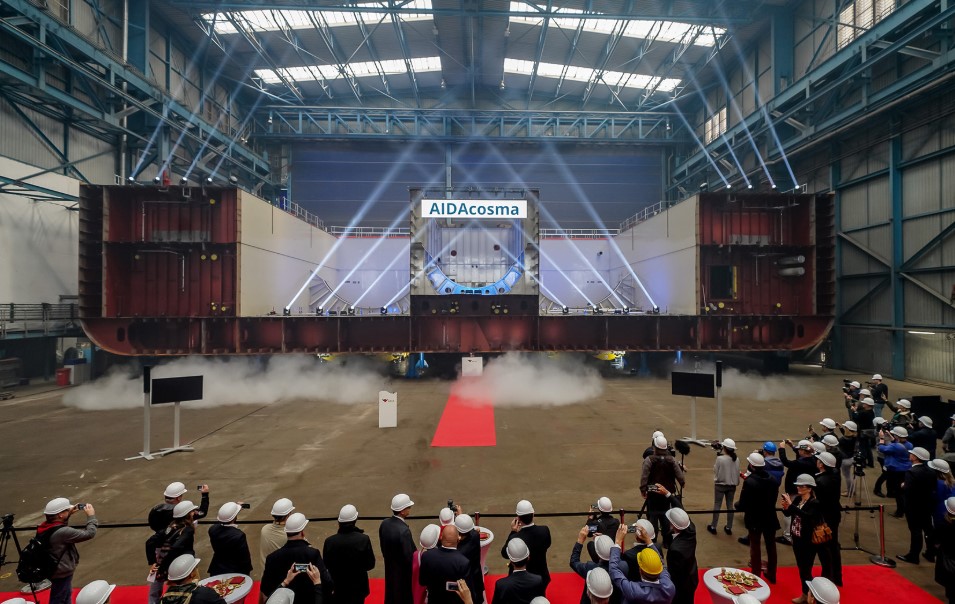 Carnival said that the first building-block for AIDA Cruises' second LNG-powered cruise ship was put in place on October 15, 2019.
During the ceremony, the name of the new ship and its first route were announced. Namely, the ship was named AIDAcosma, and will be cruising from Kiel to the Norwegian fjords and the Baltic Sea from the summer of 2021.
The company said that investments of over two billion Euros in Germany by 2023 with the construction of AIDAcosma and a third LNG-powered cruise ship would be contributing to further value creation and the creation of secure jobs in ship-building and the maritime supply industry.
With gross tonnage of 183,900 and a length of 337 meters, AIDAcosma will have 20 decks, and space for 2,600 staterooms.
It is worth noting that the third of AIDA Cruises' LNG-powered cruise ships would be put into service in 2023.