LNG-powered AIDAcosma completes river conveyance
AIDAcosma, the second LNG-powered cruise ship built for German cruise line AIDA Cruises, has completed its river conveyance along the river Ems.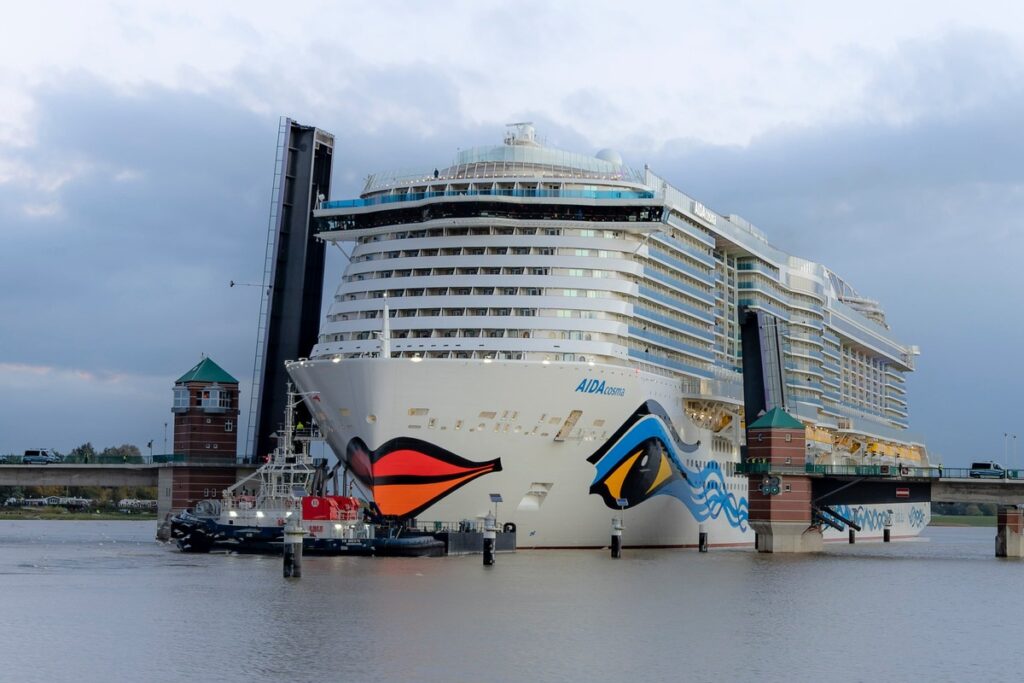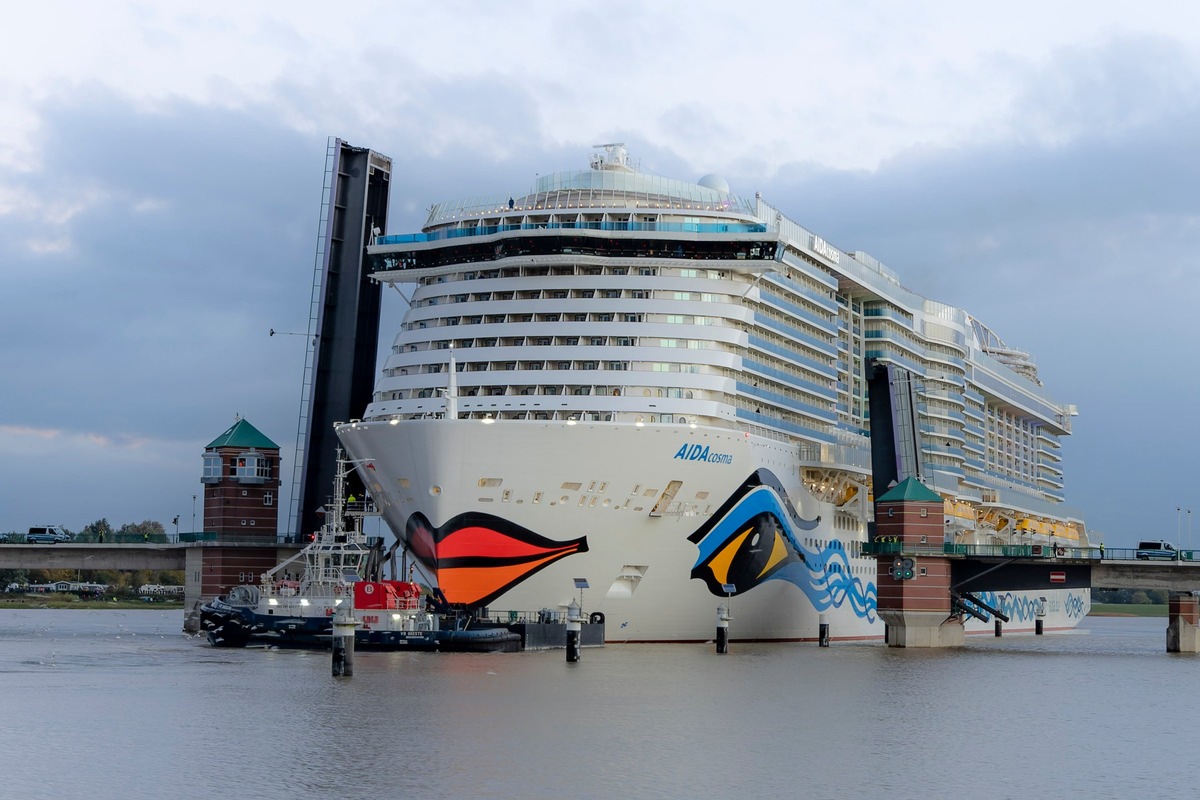 The process is unique to ships built at Germany's shipyard Meyer Werft, which is situated inland along the Ems river so that the vessel must make the journey backward and down the river to get to the North Sea.
The 337-meter-long AIDAcosma wrapped up its first cruise on the Ems and reached Eemshaven on 23 October 2021.
Two tugs accompanied the newbuild on its journey from Papenburg to Eemshaven, where the ship will undergo technical and nautical tests.
During the Ems transfer and the subsequent technical and nautical sea trials on the North Sea, around 1,400 people have been on board, according to Meyer Werft.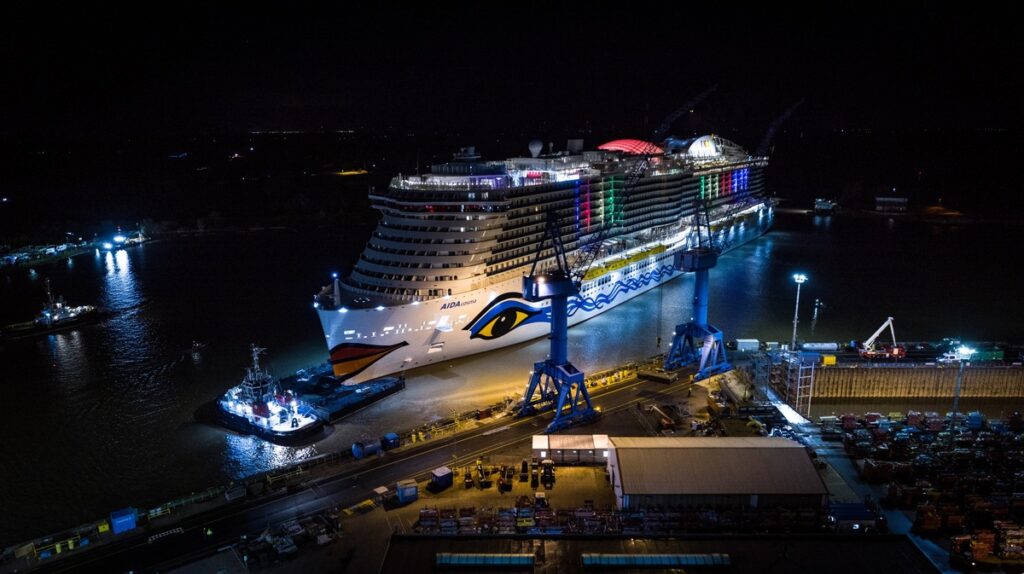 In July this year, AIDAcosma was completed and floated out at Meyer Werft.
It is a sister vessel of AIDAnova, the company's first cruise ship running on low-emission LNG which was commissioned back in 2018.
LNG is one of several solutions that will help the company decarbonize its fleet and operations in the future. Recently, AIDA Cruises, part of Carnival Corp, revealed plans to have a carbon-neutral fleet by 2040, ten years ahead of the climate targets set by the International Maritime Organization (IMO).