Aker BP given notice of order following Ula audit
Norwegian offshore safety body, the Petroleum Safety Authority Norway (PSA), has given a notice of order to Aker BP regarding its logistics and management of health risk on Ula D and P platforms off Norway.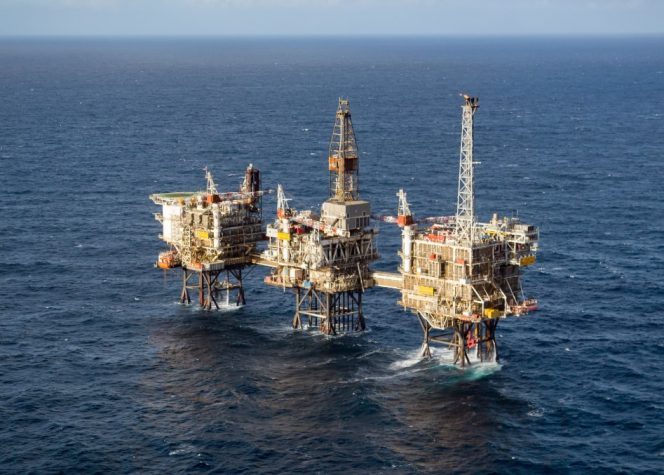 ---
The PSA said on Thursday that the notification of order was given to Aker BP following an Ula D and P audit, which detected serious breaches of the regulations.
The audit, carried out from April 11 to 14, focused on logistics, including materials handling, use and maintenance of lifting equipment, work at height, scaffolding, access techniques and management of health risk at Ula D & P.
Within logistics, the objective of the audit was to monitor the company's administration and management of materials handling, monitor lifting operations and the technical condition of lifting equipment, and verify that Aker BP's management of the maintenance of lifting equipment and scaffolding materials complied with the company's and regulatory requirements within the audit area.
Other logistics objectives focused on follow up tasks performed by the scaffolding division, monitoring access techniques and work at height, and follow up findings from previous audits.
Regarding the working environment, the objective of the audit was to assess whether Aker BP's systems for management and follow-up of health risk in the working environment at Ula D & P comply with the regulatory requirements, assess the provision of capacity and competence with the working environment, assess roles and responsibilities, assess how Aker BP facilitates genuine employee participation, and follow up findings from previous audits.
Ula field
The Ula field is located in the southern part of the North Sea, northwest of the Ekofisk field, and consists of three platforms. The field center serves as an area hub for the satellite field Tambar, and as a third-party host for the Oselvar and Blane fields.
Non-conformities spotted
PSA said that it noted several non-conformities that were not addressed from a previous audit. During the latest audit the safety body found 13 regulatory non-conformities.
Namely, the non-conformities are regarding decision support relating to stairways at Ula D, ergonomic factors concerning manual operation of valves, chemical exposure, training in safety and the working environment, roles and responsibilities, training in health risk, competence, risk assessment of access to scaffolding, follow-up of scaffolding, competence relating to scaffolding erection and access techniques, maintenance, follow-up of lifting facilities, and a maintenance of offshore cranes.
The safety watchdog also identified four improvement points related to the classification of chemicals in use, local procedures for crane and lifting operations, internal requirements for work at height, and logistics planning.
As for substantial deficiencies, the PSA stated that it was regarding the arrangement and follow-up of work at height and scaffolding.
Notification of order
Based on its observations during the audit, the PSA told Aker BP to conduct a comprehensive and systematic review of decision support for selecting both organizational and technical measures concerning the health risk associated with stairways at Ula D, for personnel groups who, in performing their work, regularly use these stairs, whether or not carrying materials.
Aker BP was also told to implement necessary measures concerning the review of the decision support.
In connection with work at height, Aker BP needs to review and assess systems for the management of work at height and scaffolding, implement necessary measures relating to the review of the management systems for work at height and scaffolding, and review routines for following up scaffolding suppliers.
Aker BP was also informed to send a time-delimited schedule for complying with the orders to the PSA by June 19.
The schedule needs to describe how this work will be performed and followed up when the orders are complied with.
---
Spotted a typo? Have something more to add to the story? Maybe a nice photo? Contact our editorial team via email. Offshore Energy Today, established in 2010, is read by more than 10.000 industry professionals daily.
We had almost 9 million page views in 2018, with 2.4 million new users. This makes us one of the world's most attractive online platforms in the space of offshore oil and gas.
These stats allow our partners advertising on Offshore Energy Today to get maximum exposure to their online campaigns. If you're interested in showcasing your company, product or technology on Offshore Energy Today contact our marketing manager Mirza Duran for advertising options.