Aker BP in PSV pact with trio of Norwegian vessel owners
Norwegian oil company Aker BP has entered into a frame agreement with three compatriot vessel owners for the supply of platform supply vessels.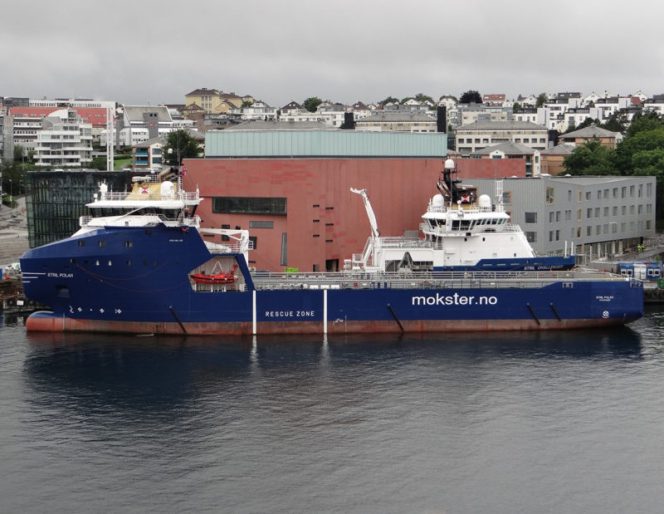 Aker BP said on Friday the three suppliers were Simon Møkster Shipping AS, Eidesvik Offshore ASA, and Solstad Offshore ASA.
The duration of the frame agreements is initially for three years, with the option of two additional periods of two years each.
Aker BP's  SVP Improvement Per Harald Kongelf said: "We will together with the tree suppliers work towards a more integrated concept involving the entire chain of offshore logistics, where Platform Supply Vessels (PSV) are an essential part.
"Aker BP aims to reorganize the value chain to drive significant improvements and increase efficiency in how we operate our assets on the Norwegian Continental Shelf," Kongelf said, adding: "The establishment of these frame agreements is the first step towards a strategic partnership with selected suppliers, with the potential to evolve into a future alliance concept."
Aker BP will together with the selected suppliers work to develop commercial compensation models, based upon performance driven KPI's, the oil company said.
In a separate statement, Simon Møkster Shipping, which owns a fleet of 11 platform supply vessels, confirmed the agreement saying it was "very proud and satisfied to enter the agreement that offers opportunities for long and sustainable contracts for a first class charterer. "
"The parties shall now start a process to define how the partnership shall be developed. The process will introduce new working principles and methods whereby Møkster will be more involved in day-to-day challenges in the logistics chain to identify the best solutions," Simon Møkster Shipping said.