Al Safliya becomes largest LNG carrier to pass through Panama Canal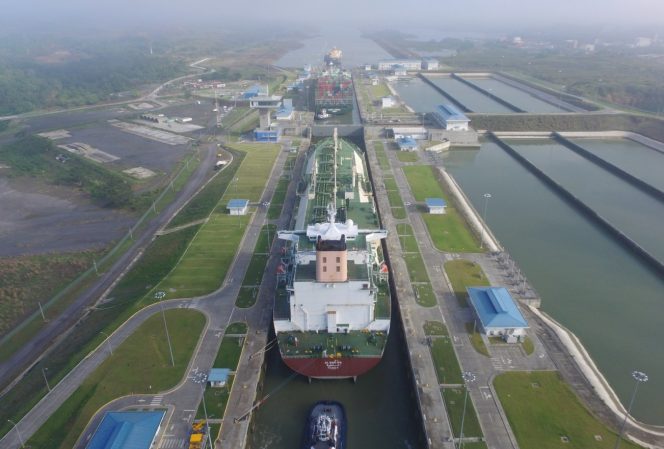 ---
The Al Safliya LNG carrier has become the first Q-Flex type carrier and the largest LNG vessel to transit the Panama Canal.
Qatargas, the world's largest LNG producer, said on Monday that Al Safliya, a Q-Flex vessel with a cargo carrying capacity of 210,000 cbm of LNG, completed the 82-kilometer transit on May 12.
According to the company, the 315-meter-long and 50-meter-wide vessel is now the world record holder among LNG carriers which transit the Panama Canal.
This operation was preceded by months of planning by Qatargas and the vessel operator Pronav Ship Management as well as close collaboration with the Panama Canal Authority, the statement reads.
It is worth reminding that the Panama Canal was expanded in 2016 through the completion of new Neopanamax locks, thereby allowing LNG vessels to pass through the canal.
In April 2018, the Panama Canal Authority announced it would accommodate vessels up to 51.25 meters wide opening the prospect for Qatargas' Q-Flex vessels to transit.
The transit of Al Safliya through the Panama Canal creates future opportunities for the 31 Qatari Q-Flex vessels, allowing them to discharge cargoes in the Pacific Basin and then proceed to the Atlantic basin to load their next cargo.
Related news
List of related news articles