ALE in record-breaking lift for Total's Egina FPSO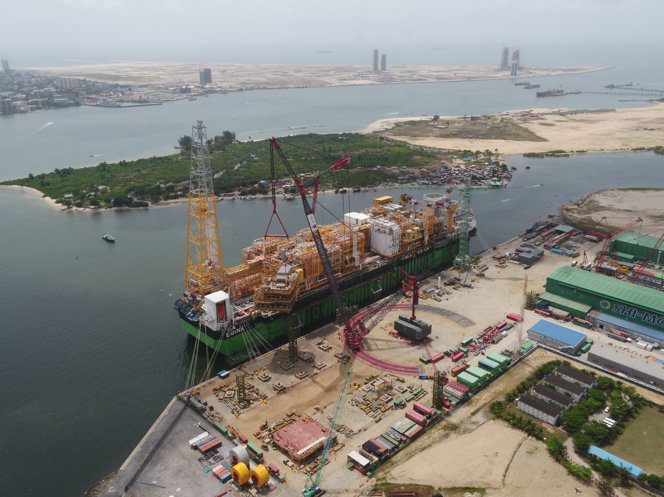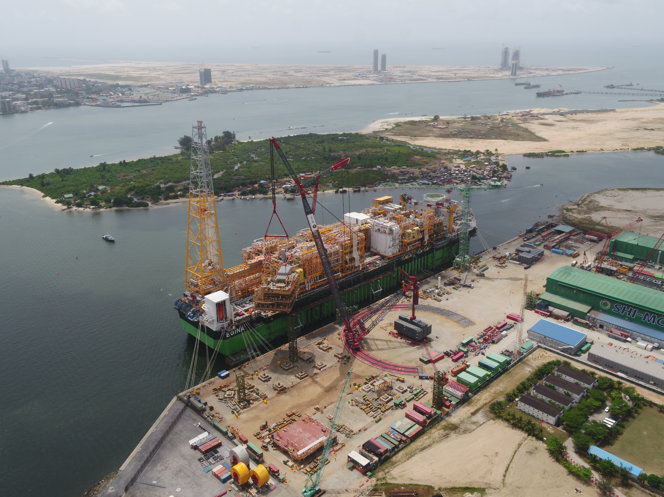 ALE, a global heavy-lift specialist, has performed what it claims to be the heaviest ever land-based crane lift using a jib while working on Total's Egina FPSO module integration project in Nigeria.
ALE said on Monday that the lift of the S2 FPSO module, performed in Lagos, marked another industry record.
The S2 module weighed a total load of 2,810t and was lifted using ALE's AL.SK350 crane and heavy-duty jib.
The company added that the crane was rigged in its biggest configuration with a 124-meter a-frame main boom, 49-meter ballast radius, and the 38-meter jib for additional outreach, along with a heavy winch system and a 4,000-tonne ballast.
For Total's Egina project, ALE was contracted to lift and install six modules from the yard onto their final position on the FPSO. The lift weights were between 335 and almost 3,000 tonnes.
Carlito Alberto, ALE project engineer, said: "The project really showcases the capabilities of the AL.SK350 and the jib to perform some of the world's heaviest ever crane lifts in a congested site. When combined with the unique heavy duty jib and the largest crane configuration, this represents another record-breaking achievement for ALE."
The client, SHI-MCI, added: "I want to thank the ALE crew on behalf of SHI-MCI for their outstanding efforts that allowed us to complete 100 percent of the expected lifts before the first shipment. Despite challenges on site, ALE has been able to complete the lifts on time."
The company said that the lifting operations took place throughout March and April.
Total's Egina FPSO arrived in Nigeria after a long journey from South Korea in late January. The vessel arrived at LADOL Free Zone in Lagos, Nigeria, for the final integration of topside modules built at the Free Zone.
When operational, Egina, the largest FPSO in Total's fleet, will be producing 200,000 barrels per day, increasing Nigeria's daily production by 10%.
The FPSO, operated by Total, is 330 meters in length, 61 meters across and 34 meters high, with a storage capacity of 2.3 million barrels of oil.
Apart from the FPSO, infrastructure on the field will consist of an oil offloading terminal and subsea production systems that will include 52 kilometers of oil and water injection flowlines, 12 flexible jumpers, 20 kilometers of gas export pipelines, 80 kilometers of umbilicals, and subsea manifolds.