Allseas Delivers Offshore Section of TurkStream Pipeline
The construction of the offshore section of the TurkStream gas pipeline in the Black Sea has been completed, Russian gas giant Gazprom said on Monday.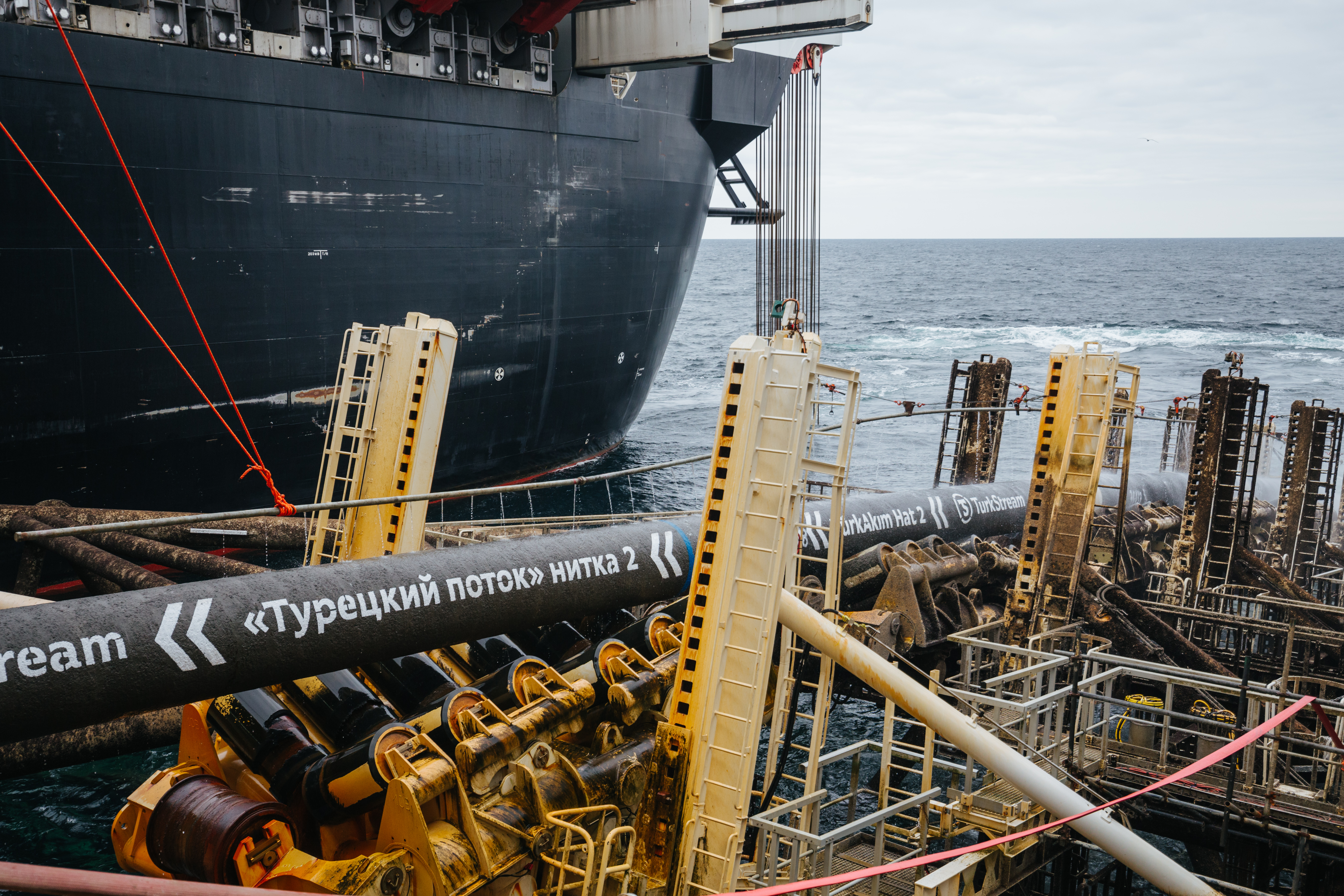 The command to weld the final joint of the gas pipeline's second string was given by Vladimir Putin, President of the Russian Federation, and Recep Tayyip Erdogan, President of the Republic of Turkey.
The construction contractor for both strings of the TurkStream gas pipeline's offshore section is Allseas Group. The world's largest construction vessel – Pioneering Spirit – carried out the work.
TurkStream is the project for a gas pipeline stretching across the Black Sea from Russia to Turkey and further to Turkey's border with neighboring countries. The first string of TurkStream is intended for Turkish consumers, while the second string will deliver gas to southern and southeastern Europe.
In Russia, a landfall has been built near the town of Anapa and the ongoing start-up operations will be finished in 2018. In Turkey, a receiving terminal is being constructed near the settlement of Kiyikoy.
"Construction of TurkStream – a new gas pipeline connecting Russia and Turkey via the Black Sea – is entering its final stage. The work is well ahead of schedule: the offshore section of the gas pipeline was completed as early as today instead of in December as planned earlier. The swift pace of this project can be attributed to the concerted and coordinated efforts of the project team. In late 2019, the gas pipeline will be brought into operation. It will become an additional guarantee of energy security in Turkey and the countries of southern and southeastern Europe," said Alexey Miller, chairman of the Gazprom management committee.