Another woman joins sexual harassment lawsuit against Schlumberger
Another former female employee of oilfield services giant Schlumberger has been added as a second plaintiff in a $100 million sexual harassment class-action lawsuit against the company.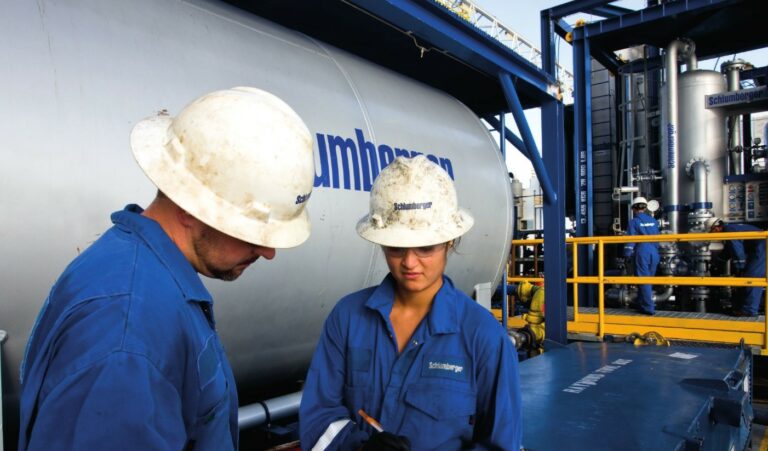 On Monday, the Sanford Heisler Sharp law firm filed an amended class action complaint against Schlumberger on behalf of women who work on oil rigs in the United States.
The amended complaint adds Jessica Cheatham, a former Schlumberger employee who worked on oil rigs in various states, as a plaintiff and class representative.
Cheatham joins original plaintiff and class representative Sara Saidman who filed her lawsuit in late June. Saidman stated in the lawsuit that the company turns "a blind eye to the pattern of sexual harassment, sex (gender) discrimination, and physical danger that women are subjected to" while working on oil rigs.
The lawsuit seeks an award of damages under Title VII, including back pay, front pay – instead of reinstatement, compensatory damages, and punitive damages in an amount not less than $100 million. The lawsuit was filed with the United States District Court in the Southern District of Texas – Houston division.
Michael Palmer, one of the lawyers representing the women, said: "Despite being employed by Schlumberger at different times and often different locations, the discrimination they experienced is consistent and common. Plaintiffs now seek to put an end to the systemic discrimination and harassment that they and hundreds of other women have suffered while working at Schlumberger".
According to the law firm, in amending the complaint to add Jessica Cheatham, plaintiffs chronicle the gender discrimination, sexual harassment, and retaliation that Cheatham, like Saidman, endured throughout her employment at Schlumberger.
In the complaint, Cheatham alleges that one of her male colleagues threatened to "bend over [his] knee and spank [her]" and used inappropriate and crude sexual language when teaching her how to use a certain tool.
When she complained to Schlumberger's human resources, she was told: "Guys just do that. This is a man's field, so they're bound to say stuff".
Other instances alleged in the amended complaint include Cheatham's male colleagues telling her that she was "one of those girls working in the oilfield, trying to sleep around with men out here".
On another occasion, she was accused of performing "special favours" of a sexual nature to get a promotion. Another Schlumberger employee told her that wearing shorts on the rig meant that she was "asking for it".
Cheatham also alleges that male workers told her that she did not deserve to work on rigs and, in one instance, called the Schlumberger office to request that she be "replaced by a man".
The complaint notes that all of the sexual harassment and gender discrimination instances were reported to Schlumberger on multiple occasions, but were either discounted or ignored entirely.
It also details how Schlumberger retaliated against Cheatham for complaining about discrimination, eventually refusing to staff her on any rig unless she accepted a significant demotion and took a position in Alaska.
"The addition of Cheatham as a plaintiff and class representative is further evidence of the pervasive gender-based hostility that exists for women who work in the male-dominated oil field at Schlumberger", added Nicole Wiitala, another lawyer representing Cheatham and Saidman.
Women in Schlumberger
It is worth noting that the law firm stated in the complaint that 95 per cent of Schlumberger's employees on oil rigs are male.
"Women who work on oil rigs are sexually assaulted, sexually harassed, groped, leered at, and treated as sexual objects by their male colleagues. They are referred to as "cunts", "bitches", and "sluts" who are undeserving of equal pay.
"And this animus, harassment, and discrimination is not isolated: women working on Schlumberger oil rigs nationwide have reported a hostile work environment in which pervasive sexual harassment and discrimination are standard operating procedure", the law firm said in the introduction of the complaint.
The complaint quotes Schlumberger's website which claims that "diversity has played a major role in the development of Schlumberger, and for nearly 25 years gender balance has been a major focus for us […] Today, diversity runs through Schlumberger at every job level".
In opposition to these statements, women account for barely 16 per cent of Schlumberger's global workforce, and women occupy approximately 5 per cent of field-based positions.
In the complaint, Sanford Heisler Sharp claims that Schlumberger itself acknowledges that "decades of male dominance" have led to these abysmal gender diversity numbers.