Ashtead Technology signs rental agreement for Orphie systems
International subsea rental equipment and solutions specialist Ashtead Technology has signed an exclusive rental agreement with France-based i2S, specialists in underwater robotics and imaging solutions.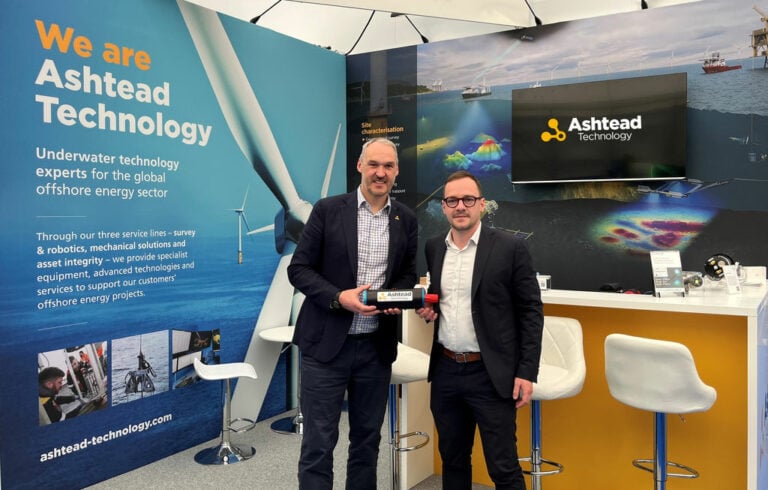 Under the deal, Ashtead Technology will have access to i2S's Orphie systems, high-specification cameras that can be used by ROV and divers to improve observation in turbid waters.
Orphie technology offers the possibility of observing objects at a distance three times greater than many cameras, producing real-time actionable images to support underwater inspection operations, according to Ashtead Technology.
The i2S Orphie systems are now available to rent throughout Ashtead Technology's international technology and service hubs.
Phil Middleton, Ashtead Technology's head of survey and robotics, said: "As a progressive and pioneering company, innovation is core to our strategy in order to expand our capability and deliver enhanced value to our customers. This is an exciting partnership for Ashtead Technology as both companies share common values and a clear mission to accelerate the design and delivery of cutting-edge technologies to support the industry's underwater challenges.
"Through our established international network of technology and service hubs we look forward to bringing the latest Orphie technology to our customers and seeing these products deliver excellent results in the field."
Jules Guillien, head of sales at Orphie, added: "We are delighted to enter into this collaboration with Ashtead Technology, a company with a strong international footprint and reputation for excellence. We have developed a range of cameras with the aim of making underwater inspection easier and more efficient by providing unmatched image quality, even in turbid waters.
"We are looking forward to working together with Ashtead Technology and providing our innovative imaging technology solutions to their customers."
SUBSCRIBE