Aurecon wins contracts for two large-scale floating solar farms in Singapore
Australian-based engineering consultancy Aurecon has been appointed by Singapore's national water agency PUB to carry out preliminary engineering design and feasibility studies for two multi-megawatt floating solar projects.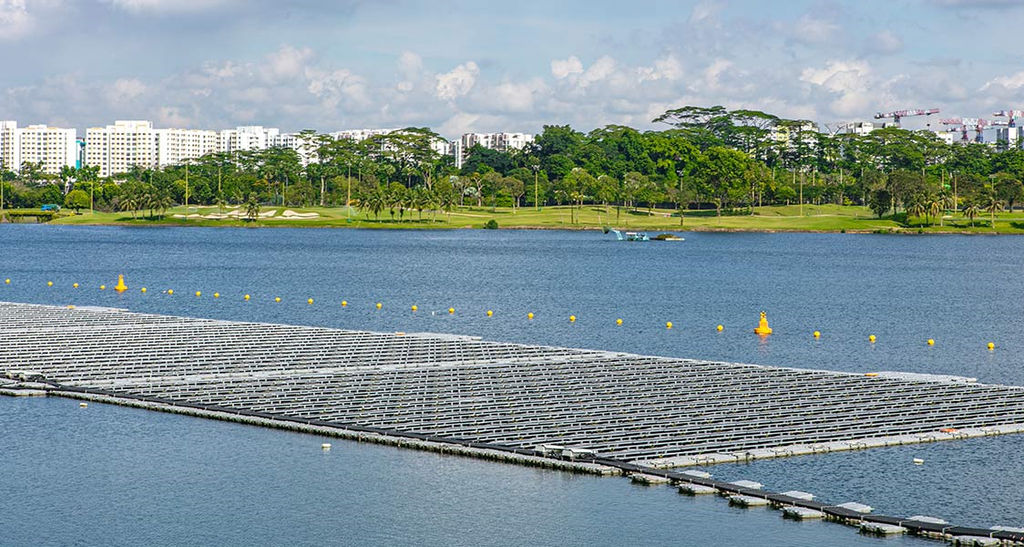 Aurecon will provide its services for the proposed 100MWp and 44MWp large-scale floating solar photovoltaic (PV) systems at Lower Seletar Reservoir and Pandan Reservoir respectively.
The contract entails conducting a preliminary engineering feasibility study and a business model analysis to recommend suitable business models for PUB's adoption.
PUB will also be conducting environmental studies for deployment at Lower Seletar Reservoir, Aurecon said.
Should the studies show that it is feasible to proceed, the contract also calls for preparing prequalification documentation and Request for Proposal (RFP) materials, providing tender support, reviewing relevant engineering calculations, drawings and submissions as well as providing professional advice and support throughout the project construction.
Aurecon's managing director for Singapore Yang San Go said: "We are privileged to have this opportunity to collaborate with PUB and to support them in their sustainability journey. Our team looks forward to providing innovative and high-value technical and advisory solutions to shape what is set to be an iconic engineering feat in Singapore's water story."
Stephane Asselin, chief executive for Aurecon Asia, added: "We look forward to contributing to Singapore's efforts in achieving its solar energy deployment target of 2GWp by 2030, about 3% of Singapore's 2030 projected electricity demand."
---
Follow Offshore Energy – Marine Energy
---