Avenir Accolade completes first LNG bunkering off Malaysia
Avenir LNG, a joint venture consisting of Stolt-Nielsen, Hoegh LNG and Golar LNG, has completed the first bunkering of the Avenir Accolade.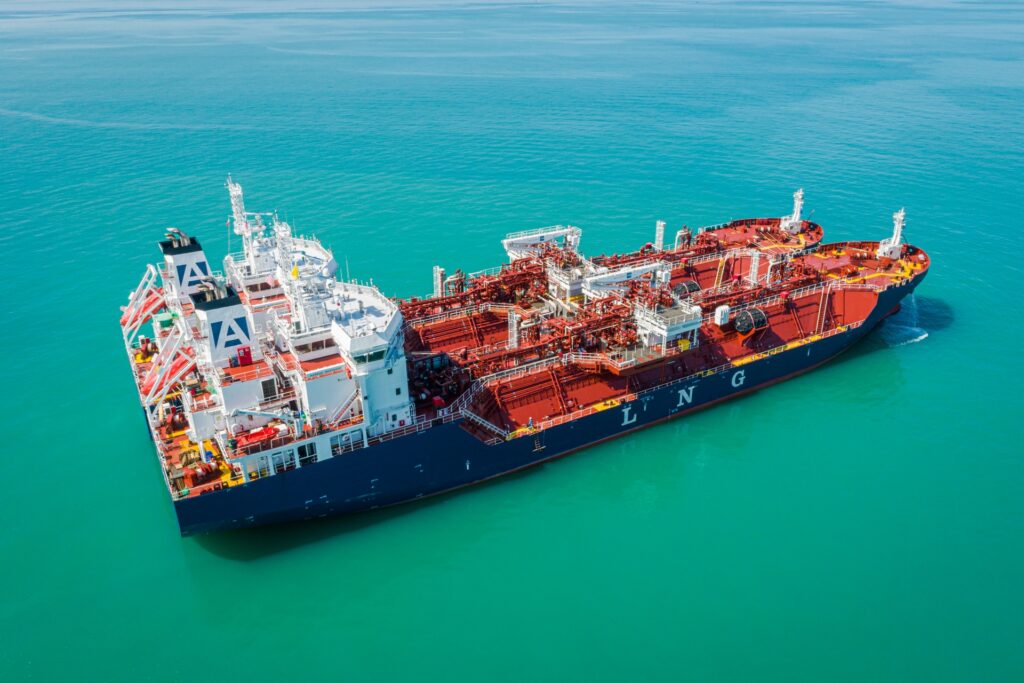 The bunkering was completed by its sister ship the Avenir Advantage in Pasir Gudang, Pengerang, Malaysia on 26 April 2021.
Both ships built by Keppel Offshore & Marine's Nantong Shipyard are 7,500-cbm, dual-purpose, LNG supply and bunkering vessels (LBV).
The Avenir Accolade undertook the operation whilst passing through Malaysia on its maiden voyage to deliver the commissioning cargo to Avenir's HIGAS LNG terminal in Sardinia, Avenir LNG said in its statement.
Peter Mackey, CEO Avenir LNG Limited, noted that the vessel will arrive at the HIGAS terminal in Sardinia in a few weeks' time with the commissioning cargo onboard.
The vessel has been contracted on a three-year bareboat charter to LNG Power, a unit of Hygo Energy Transition. Delivering LNG to Hygo's customers along the Brazilian coastline and fitted with specialized LNG handling equipment, Avenir Accolade will be capable o unloading LNG directly into trucks for onward distribution across Brazil.
Hygo Energy Transition has recently become part of New Fortress Energy as part of a $5.1 billion deal with Golar LNG. Under the deal, New Fortress Energy also acquired Golar LNG Partners.