Baltic Pipe: Over 70% of offshore pipeline installed
Saipem's pipelay vessels Castorone and Castro Sei have installed over 70% of the Baltic Pipe offshore gas pipeline.
According to the project's latest update, the vessels are about to exceed 200 kilometres of the 275-kilometre route.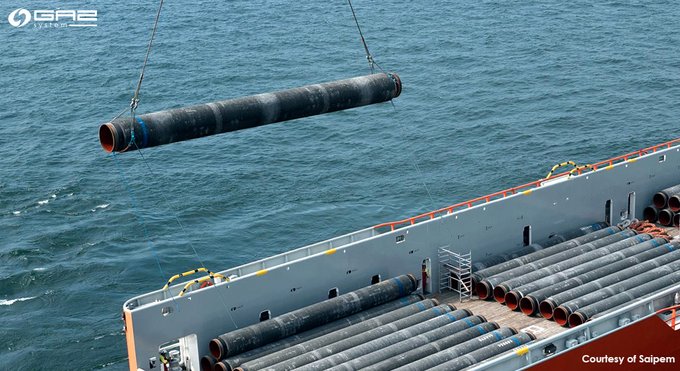 Castorone started offshore pipelaying activities at the end of June and passed the 100 kilometre milestone on 19 July.
On 5 August, it was reported that all crossings with gas pipelines and cables intersecting the route of the Baltic Pipe had been completed.
This strategic infrastructure project between Poland's GAZ-SYSTEM and the Danish Energinet will create a new corridor supplying gas from Norway to the markets in Poland, Denmark, and neighboring countries.