BayWa r.e. commissions its first floating solar project outside Europe
German renewable energy company BayWa r.e. has commissioned its first floating solar project in the Asia-Pacific region, also the first outside of Europe.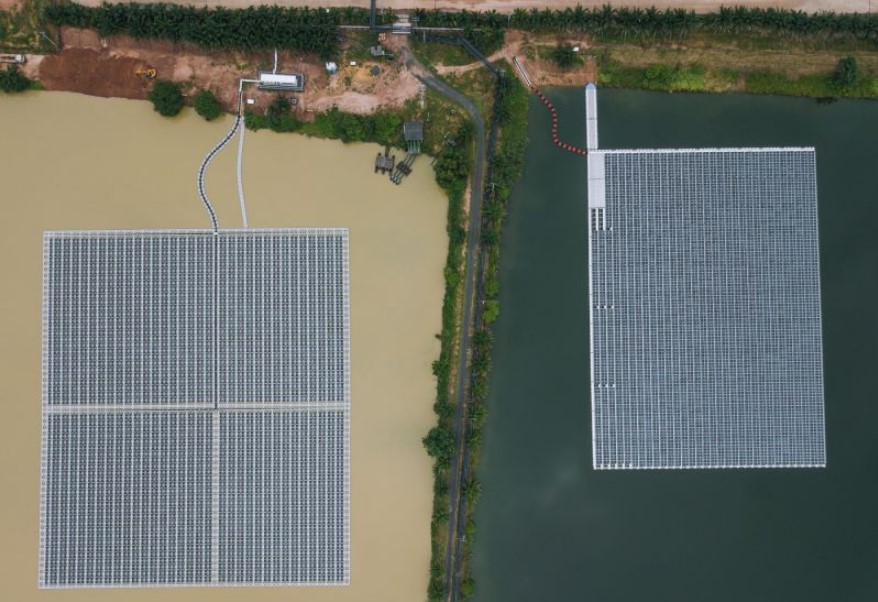 The 2.83MW floating solar farm in Thailand was jointly developed by BayWa r.e. and Ubon Bio Ethanol PCL (UBE), a local manufacturer of processed cassava products.
The project comprises two floating platform technologies that have been deployed over two ponds, with one using a pure pontoon technology and the other deployed with a pontoon and metal support structure floating technology.
It is made up of 6,900 units of bifacial PV modules and a bespoke medium-voltage SKID, BayWa r.e. said.
"This project with UBE in Ubon Ratchathani sets the stage for more floating solar opportunities not only in Thailand but beyond for BayWa r.e.," said Daniel Gaefke, APAC director at BayWa r.e.
"Many countries and urban cities in Asia face issues with land scarcity and as such, we are constantly looking at innovative and new ways to adapt, providing solutions that work locally-driven not only at the government level, but also complemented by private sector-led initiatives."
According to BayWa r.e., the floating solar farm is expected to generate about 4,440MWh of energy in the first year of operation alone.
The project operates under a corporate power purchase agreement (PPA), the first such for a floating solar plant in Thailand.
The German company recently reported that it is finalizing the construction of a 3MWp floating solar plant for the compatriot company Quarzwerke which is looking to further reduce its carbon footprint.
The plant is being built on the Silbersee III lake in the city of Haltern am See on an area of just under 1.8 hectares. Once completed, around 5,800 photovoltaic modules will have a combined installed rated output of around 3MWp.
To remind, in July last year, BayWa r.e. and its Dutch subsidiary GroenLeven commissioned two floating solar parks in the Netherlands with a combined capacity of more than 70MW, representing the two largest outside of Asia.
The 41.1MWp Sellingen park and 29.8MWp Uivermeertjes park are built on the deepest parts of former sand extraction lakes to protect the flora and fauna on the banks.
---
Follow Offshore Energy – Marine Energy