Beach Energy ditches New Zealand well plans
Australia's Beach Energy and its partners in the Wherry prospect, located in the Canterbury Basin offshore New Zealand, have decided to abandon plans to drill an exploration well as it no longer meets the risk profile.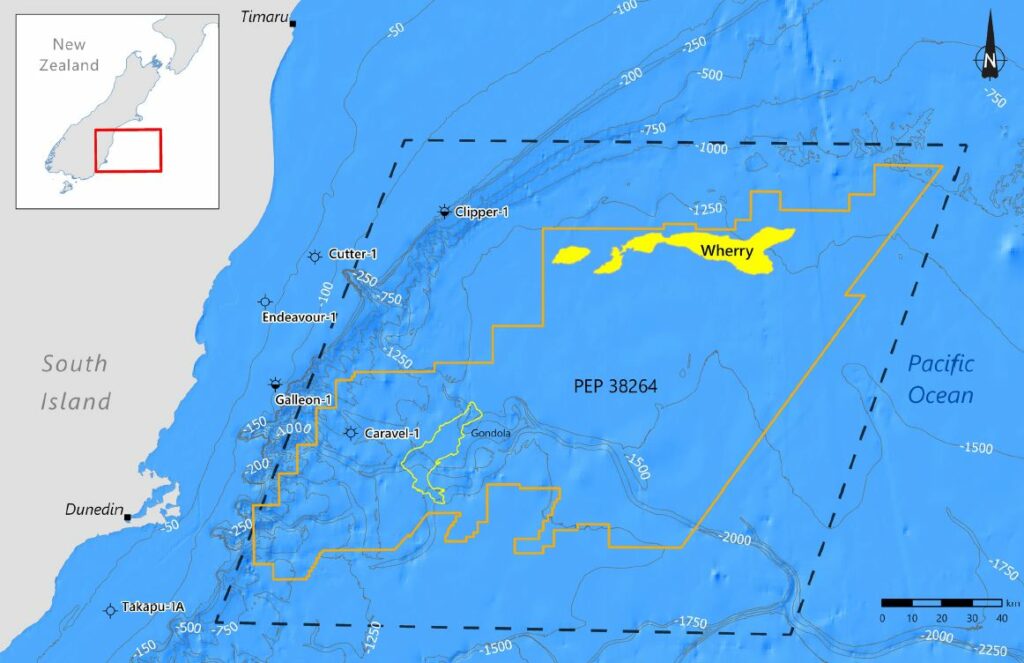 Beach said in its quarterly update on Wednesday that, during the last quarter of 2020, the company had applied to surrender the exploration permit, PEP 38264, located in the Canterbury Basin. The permit contains the Wherry prospect.
The Wherry Project is a joint venture between Beach Energy as the operator (37.5 per cent), OGOG (37.5 per cent), and Discover Exploration (25 per cent).
The permit was acquired by Beach in 2018, along with the acquisition of New Zealand assets from Origin Energy. Stage 3 permit commitments required the drilling of one exploration well before 7 October 2021.
As a result of the JV's decision to surrender the permit, the joint venture will not participate in the drilling of the Wherry exploration prospect, Beach explained.
According to the Australian company, the decision was made by the joint venture as it was determined that the project no longer met the risk profile required for frontier exploration expenditure.
The well is located approximately 168km from Timaru, at water depths of around 1,300m within the offshore Canterbury geological basin.
A pre-drill marine survey to enable assessments and planning for the drilling project was carried out between January and March 2020 and drilling was supposed to start in late 2020 to early 2021.
In late May 2020, Beach had applied for a consent to discharge trace amounts of harmful substances from the deck drains of a mobile offshore drilling unit as it was preparing for exploration drilling in the Canterbury Basin.
Beach Energy had applied for the period of the consent to last through to 7 November 2029.