Beach Energy faces opposition over drilling plans off Taranaki
Australian oil and gas company Beach Energy has lodged consent applications with the Environmental Protection Authority (EPA) related to offshore drilling in Taranaki. However, Climate Justice Taranaki members have set the wheels into motion for these consents to be declined, so that, the firm cannot "drill for oil and gas and discharge harmful substances" off Taranaki.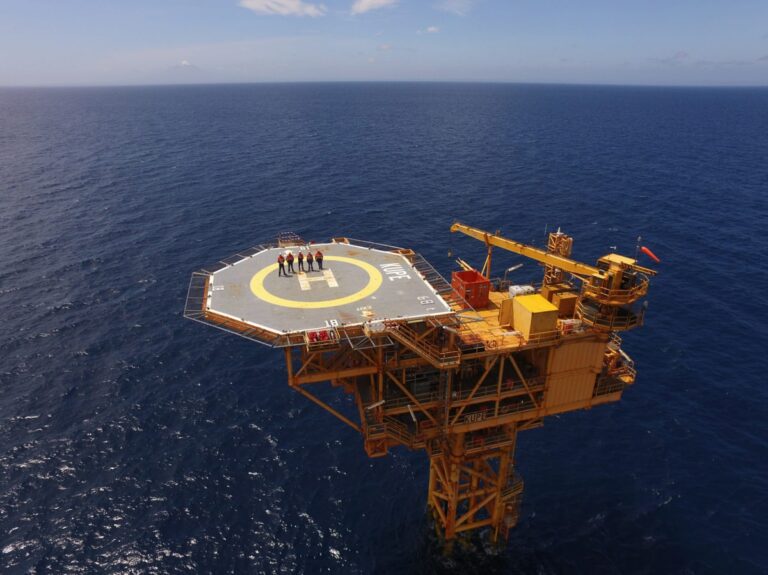 Since Beach Energy Resources NZ (Kupe) Limited lodged applications with the EPA for marine consent and a marine discharge consent in relation to the Kupe Phase 2 development drilling of up to two wells at the existing Kupe wellhead platform, some 30 km off Manaia in South Taranaki, Climate Justice Taranaki decided to present a petition with over 2,700 signatures at the EPA hearing in New Plymouth, opposing the Australian player's plans to drill for more fossil fuels off the Taranaki coast.
While the New Zealand government in 2018 announced that no new offshore oil and gas exploration permits would be granted, existing permits are not affected by this change in policy.
Tuhi-Ao Bailey, a member of Climate Justice Taranaki, remarked: "We are taking the voices of 2,700 people to the EPA hearing in New Plymouth to demand an end to oil and gas drilling in Taranaki. Fossil fuel mining threatens entire marine ecosystems and contributes to ocean acidification and deoxygenation.
"There are also risks to kai moana and other traditional food gathering on the coast. Drilling and discharging harmful substances in such an important area is irresponsible. Beach Energy Resources NZ (Kupe) Limited should not be granted a marine discharge consent by the EPA for drilling more wells at the existing Kupe platform."
Members of the Climate Justice Taranaki asked the EPA Board of Inquiry to refuse all of Beach Energy's consent applications associated with its planned drilling programme at the Kupe field. The hearing was held last week from 6 to 7 December 2022. Beach Energy presented its case on the first day while the opponents of the drilling campaign expressed their views on the following day. Afterwards, the hearing was adjourned and the board reserved its judgement.
Urs Signer, a member of Climate Justice Taranaki, commented: "Critically, we are in a climate emergency. Getting off fossil fuels is crucial. There is no excuse to drill for more oil or gas when the window for reducing emissions to minimise climate catastrophes is closing.
"We need to reduce our energy demand fast and transition onto sustainable renewable energy instead. It is ludicrous that the current EEZ regulations do not allow the consideration of impacts on the climate from proposed activities."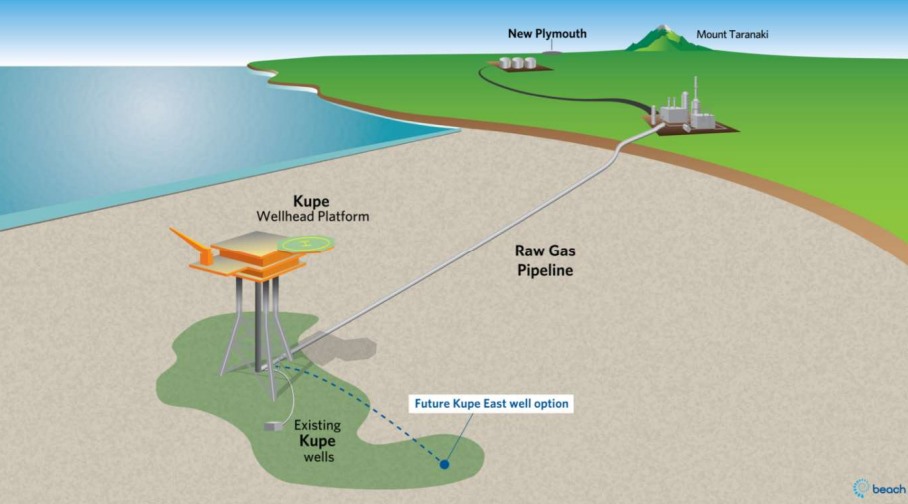 Located along the west coast of the North Island in New Zealand, the Taranaki Basin covers about 115,000 square kilometres with most of the area being offshore. Beach Energy acts as the operator of the Kupe natural gas processing plant which produces gas from the Kupe field, situated approximately 30 kilometres off the New Zealand North Island.
At peak, the gas produced from the Kupe field was predicted to meet about 15 per cent of New Zealand's annual natural gas demand and 50 per cent of New Zealand's LPG demand. Beach's Kupe project consists of three production wells up to 3.8 kilometres in depth and the Kupe unmanned offshore platform.
A 30-kilometre subsea pipeline brings raw natural gas and liquids from the platform to shore, where it is processed at the onshore production station. Once processed, an 11.7-kilometre sales gas pipeline takes natural gas from the production station to Kapuni where it is injected into the North Island transmission network. While condensate is transported via road and shipped internationally, LPG is transported via road for the local market.
The firm previously outlined that the activities for the further development of the Kupe offshore natural gas reserves within the existing Petroleum Mining Licence (PML 38146) through Phase 2 were expected to start in late 2022 to early 2023.
Back in August 2022, the consortium between BlueFloat Energy, Energy Estate and Elemental Group announced that the consortium, Beach Energy New Zealand, and other offshore wind developers entered into an agreement to install a Doppler Light Detection and Ranging system (LiDAR) on Beach's Kupe platform, sharing the obtained data with multiple offshore wind developers.
As explained by Carlos Martin, Chief Executive Officer of BlueFloat Energy, this initiative was expected to allow the firms to "assess wind resources in South Taranaki and reduce uncertainties for the future development of offshore wind in the region."