Belgian company wins Dutch export cable route survey contract
GEOxyz has been selected by the Dutch-German transmission system operator (TSO) TenneT to carry out geophysical and geotechnical surveys for the export cable route for the Nederwiek III offshore wind farm (NW3) in the Netherlands.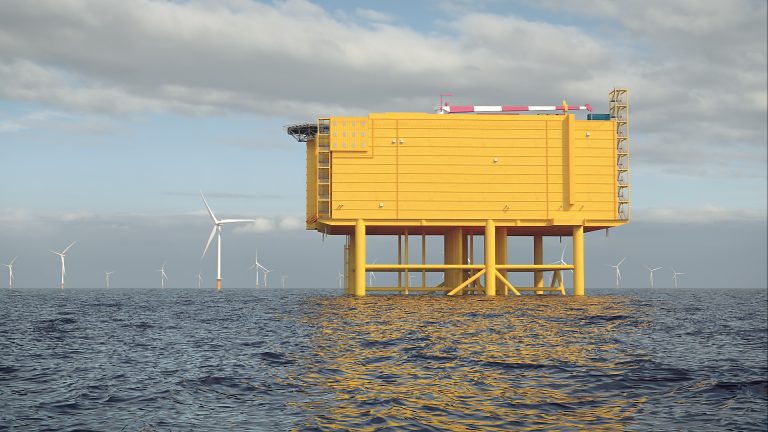 The Dutch Ministry of Economic Affairs and Climate and TenneT are planning an underground high-voltage connection from the Nederwiek offshore wind farm in the North Sea to the municipality of Geertruidenberg or Moerdijk.
TenneT awarded the Belgium-based company the geophysical and geotechnical route survey for the inland section in the lake and riverine environments from Stellendam to Geertruidenberg and optionally the offshore section near the Nederwiek offshore wind farm and the nearshore realm south of the Port of Rotterdam.
For the inland and nearshore sections, GEOxyz will mobilise Geosurveyor VII and Geosurveyor V and for the offshore works, Geo Ocean III or Geo Ocean VI are scheduled.
Ultra shallow waters and land sections will be covered by the company's Geodrone ASV and aerial UAV team.
The aim of the surveys is to investigate the suitability of the envisaged cable corridor, establish the topography of the seabed, and identify obstructions in the corridor, said GEOxyz.
Based on the acquired data, a geological model of the cable corridor and a resulting Burial Assessment Study (IBAS) will be supplied.
The company said that this study shall determine the necessary technical parameters for cable design and installation methodology, thereby minimizing the risk of encountering unforeseen ground conditions during the cable installation process.
The Nederwiek Wind Farm Zone is one of the three new offshore wind areas the Dutch Government designated last year.
The Zone, located 90 kilometres off the west coast of the Netherlands, comprises two areas, Nederwiek Zuid & Noord (North and South), and three project sites: the 2 GW Nederwiek Zuid I, the 2 GW Nederwiek Noord II, and the 2 GW Nederwiek Noord III.
Nederwiek Noord II and III are planned to be auctioned off in 2026 and are scheduled for commissioning in 2030 and 2031, respectively.