Biden administration unlocks $4 billion for electrification of US ports
The Biden-Harris Administration has decided to invest $4 billion dollars as part of Investing in America agenda to boost electrification of the US ports.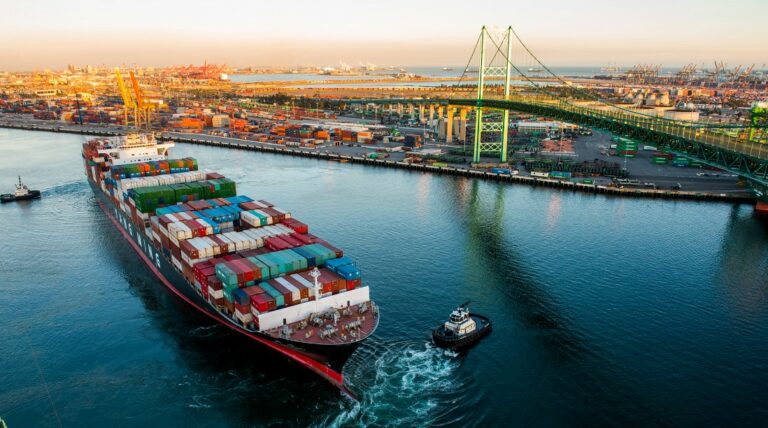 As disclosed, Environmental Protection Agency (EPA) will invest $3 billion to fund zero-emission port equipment and technology and to help ports develop climate action plans to reduce air pollutants, improve air quality and public health in neighboring communities, and advance environmental justice.
EPA will also spend another $1 billion to reduce emissions from heavy-duty commercial vehicles, including those that travel in and out of ports.
US President Joe Biden has earlier secured $17 billion in investments through the Bipartisan Infrastructure Law to improve the country's ports and waterways. The Inflation Reduction Act includes another $4 billion with a focus on electrifying port equipment and heavy-duty vehicles. 
"This historic investment will also play a role in reducing local pollution and climate emissions by limiting congestion and idling as well as by investing in electrification and other low-carbon technologies through programs, including supporting the future of zero emission shipping," according to the officials.
The investment is also a part of President's Justice40 Initiative, which is working to ensure that 40 percent of the overall benefits of federal investments are in climate change, clean energy, and other areas.
The announcement builds on previous announcements made by the Biden-Harris Administration under the U.S. National Blueprint for Transportation Decarbonization, an interagency framework of strategies and actions to remove all emissions from the transportation sector by 2050. The document formalizes the country's commitment to collaboration and coordination to implement a holistic decarbonization strategy.
Meanwhile, the U.S. Department of Transportation's Maritime Administration (MARAD) has recently made available more than $662 million in funding for Port Infrastructure Development Program (PIDP).
Grants are awarded on a competitive basis to support projects that improve the safety, efficiency, or reliability of the movement of goods through ports and intermodal connections to ports.
Furthermore, MARAD will consider how projects address climate change and sustainability, equity, and workforce development objectives.