BlueInvest and DMEC partner up for marine energy private investments
BlueInvest and Dutch Marine Energy Centre (DMEC) have joined forces to mobilise private investments in the marine energy sector.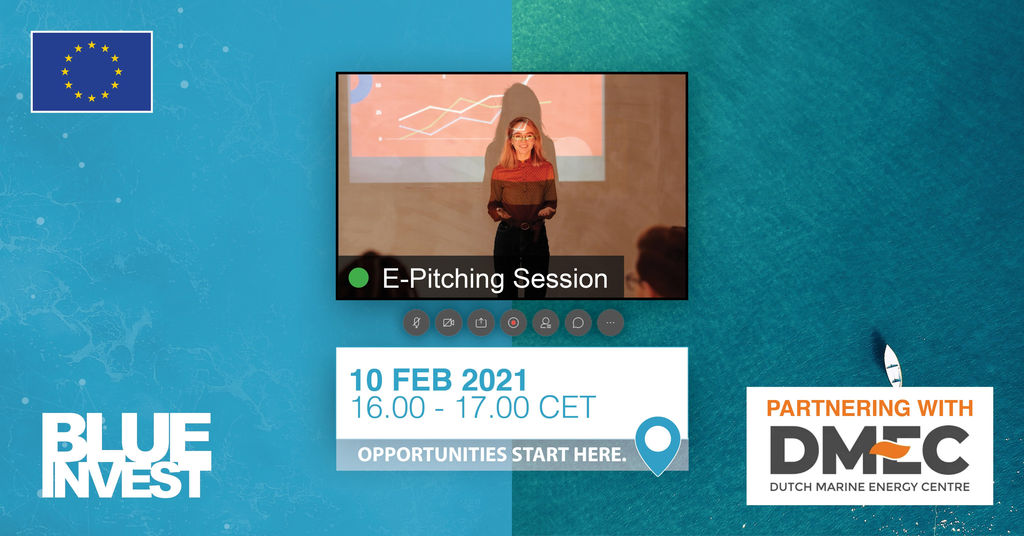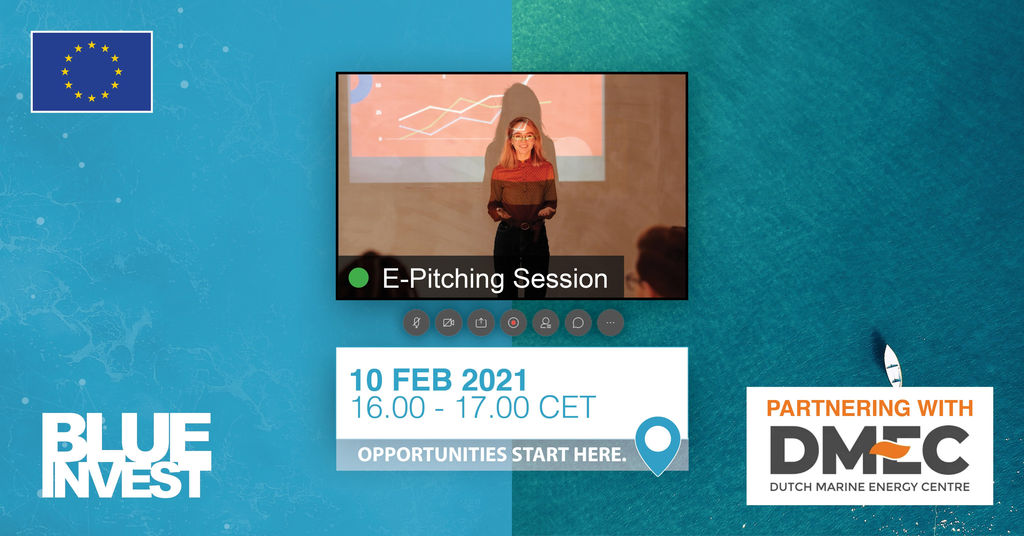 The partnership will support investment readiness and access to finance for marine energy technology companies.
DMEC supports companies to sharpen their business plans and to define a targeted commercialisation strategy. Based on specific capital requirements of companies, DMEC implements tailored capital raising campaigns and facilitates closing of successful deals.
As a BlueInvest Coach, Justin den Hartog from DMEC also provides one-to-one exclusive coaching to the selected BlueInvest Readiness Assistance beneficiaries.
As a kick-off for the partnership, the 'Marine Energy E-pitching session' is being organised by BlueInvest and DMEC and will take place on 10 February 2021.
In this session, five innovative marine energy companies will showcase their innovations to the BlueInvest network of investors.
Justin den Hartog, COO at DMEC, said: "The partnership with BlueInvest strengthens our mission to accelerate marine energy solutions. Mobilising private capital into the sector is key to realise growth of companies and realisation of large-scale deployments in various market segments. Introducing marine energy in the BlueInvest network is a milestone in the strategy ahead of us to channel more private investment into the sector".
Renata Almeida Peloso, Manager at PwC Luxembourg and BlueInvest, said: "Europe's blue economy plays a crucial role in supporting coastal communities, creating high quality jobs and growth and in decarbonizing our economy. Economists predict that the value of the maritime economy could double in the next decade, especially with the promise of emerging activities combining innovation and sustainability.
"To fully realise the potential of the blue economy and deliver sustainable economic growth, we need significant investment in innovation. We are glad to be partnering with DMEC to support innovative start-ups from off-shore energy space to increase their exposure among BlueInvest and Euroquity's network of investors".
BlueInvest is an EU initiative to boost innovation and investment in sustainable technologies for the blue economy by supporting readiness and access to finance for early-stage businesses, SMEs and scale-ups. It is enabled by the European Maritime and Fisheries Fund.