BOEM employees preparing offshore lease sale during gov't shutdown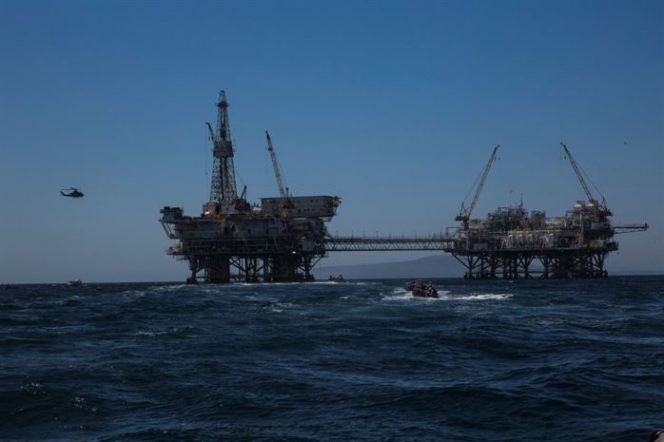 U.S. Bureau of Ocean Energy Management last week said it would have more than 120 people working on permitting operations and on preparation for the upcoming Gulf of Mexico licensing round.
This is despite the government shutdown which has placed some 800.000 workers on furlough without paychecks, as U.S. president Trump's request Trump's for $5.6 billion in federal funds for a U.S.–Mexico border wall failed to pass.
BOEM, the agency responsible for offshore resource evaluation, planning, and leasing last week said: "The Bureau will have 84 excepted personnel available on an on-call basis to assist the Bureau of Safety and Environmental Enforcement with permitting operations.
"The Bureau of Ocean Energy Management will not process or review new exploration and development plans but will process and review certain revised plans if they are related to the ongoing permitting work performed by the Bureau of Safety and Environmental Enforcement. On many occasions, a permit will include a revision to the underlying plan to reflect a change in the design of the well since the plan was submitted (e.g., a different drilling rig or modified location). The Bureau
of Ocean Energy Management will look at those revisions as part of the Bureau's support for the permitting process."
Also, the Bureau said it would have 40 personnel available on an on-call basis to perform the exempt functions of preparing National Outer Continental Shelf (OCS) Program decision documents,
including the associated Programmatic Environmental Impact Statement (PEIS), and completing Environmental Assessments and related work to process Atlantic Geophysical and Geological (G&G) permits.
BOEM last week said that, if the lapse in appropriations extends past January 15, which it did, additional personnel will be designated as exempt to complete work to publish Proposed Notice for Gulf of Mexico Sale
253 and Final Notice of Sale and Record of Decision for Gulf of Mexico Sale 252.
"These employees will be designated as exempt for only the amount of time needed to complete this work. They will be funded through carryover," BOEM said.
Industry supports BOEM work
Responding to news that BOEM is bringing workers back Randall Luthi, President of the National Ocean Industries Association (NOIA), issued the following statement regarding the partial government shutdown:
"NOIA supports the Administration's decision to bring back, on a limited basis, dedicated Department of Interior employees to continue preparatory work for upcoming offshore oil and natural gas lease sales, which were approved and scheduled during the Obama administration.
"All offshore lease sales undergo rigorous environmental reviews, both during the planning process and again before each individual sale. While much of the work for the upcoming March sale in the Gulf of Mexico has already been completed, there are still t's to be crossed and i's to be dotted to ensure the public and the industry are properly notified.
"The offshore energy industry generates billions of dollars for the US and state treasuries, provides thousands of well-paying jobs in the U.S. and bolsters our national energy security.  It makes both economic and energy sense to continue work on this long-planned and approved sale.
"We encourage Interior to also take steps to keep future offshore wind sales on track, particularly since the recent sale off the coast of Massachusetts proved to be so successful. "
Democrats: Outrageous step
According to The Hill, the Democrats have called for BOEM to reverse the move and have this week sent the following letter to acting Interior Secretary David Bernhardt:
"This is an outrageous step, and the justifications provided in the BOEM contingency plan — that the employees are needed 'to comply with the Administration's America First energy strategy,' and that 'failure to hold these [offshore] sales would have a great negative impact on the Treasury and negatively impact investment in the U.S. Offshore Gulf of Mexico' — are farcical and make it clear that the administration cares only about the impacts on its favorite industry and not about workers, their families, and ordinary Americans."
Offshore Energy Today Staff