Borr Drilling adds $155 million to backlog with new contracts
Offshore drilling contractor Borr Drilling has been awarded three new contracts and two extensions for its rig fleet, adding about $155 million to its backlog.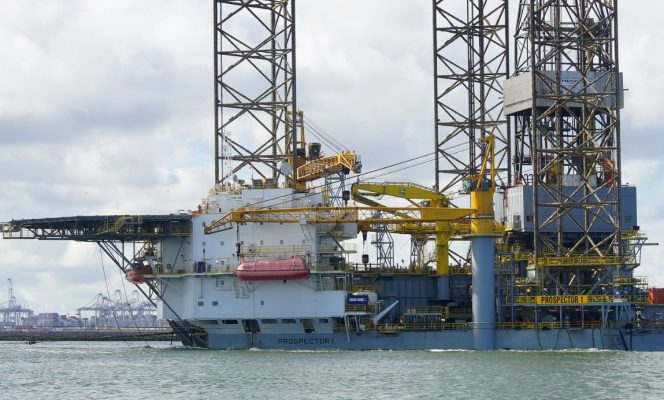 In its fleet status report published on Friday, Borr said that the five new contracts and extensions had been awarded to two newbuilds and one warm stacked rig and extensions to two active rigs.
This is expected to add approximately 55 months and approximately $151 million of additional backlog revenue since the previous fleet status report in August 2019. In addition, the previously reported LOA for Prospector 1 has been converted into a firm contract.
Two of the announced contracts are with Pemex and will be based on the same integrated services structure that of the three other rigs the company has contracted with Pemex, the drilling contractor said.
With the activations of two additional newbuild units and the reactivation of a warm stacked unit, the company has increased the number of contracted and committed rigs to 18. In addition, the company has started activation of an additional newbuild rig from Keppel as a result of advanced negotiations for a contract with expected start-up in January 2020.
In the he 2013-built jack-up Prospector 1 has won a new contract (from LOA) with Total in the Netherlands. The deal starts in November 2019 and is scheduled to end in February 2020. The rig was previously warm-stacked.
The 2017-built jack-up rig Galar has been awarded a new contract with Pemex in Mexico. The contract starts on February 2020 and it will run until July 2021. The rig will be preparing for the contract in Singapore until January 2020.
The 2019-built Njord jack-up has received a contract award from Pemex in Mexico. It is scheduled to start in February 2020 and end in July 2021.
The 2013-built Idun has won a new contract from Hoang Long for operations offshore Vietnam. The contract is scheduled to start in November 2019 and run until February 2020. According to Bassoe Offshore, the rig's dayrate under this contract will be around $85,000. The rig's dayrate under a contract in 2016 and 2017 with Chevron in Thailand was $115,000.
The Frigg jack-up, built in 2013, has won a contract extension from an undisclosed client in Nigeria which will run from December 2019 until November 2020. The rig has been operating for Shell – via assignment – offshore Nigeria from June 2019. The gig is expected to end this month.
The jack-up rig Mist, built in 2013, has won an extension with Vestigo in Malaysia. The extension is scheduled to start in December 2019 and last until April 2020. Before the extension, the rig's dayrate estimate by Bassoe was $70,000.