Borr Drilling sells cold-stacked jack-up rig
Offshore drilling contractor Borr Drilling has entered into an agreement to sell its cold-stacked jack-up drilling rig Atla to an independent operator.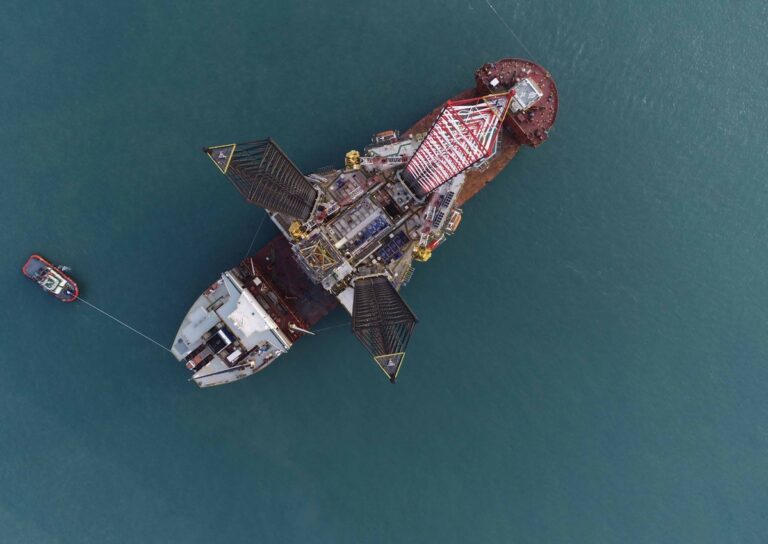 The jack-up rig Atla is stacked in the United Arab Emirates.
Announcing the sale on Wednesday, Borr Drilling said that the completion of the sale is expected in the fourth quarter of 2020.
Together with the previously announced sale of the standard jack-up drilling rig Eir, which has been completed in October, the company will record total cash proceeds of $13 million.
Borr Drilling has not revealed the name of the independent operator that bought the rig.
The Atla rig is of a Friede & Goldman JU 2000 design built in 2003 by PPL Shipyard PTE Ltd in Singapore.
With the sale of these jack-ups, the rig owner noted it continues to deliver on its fleet strategy of divesting inactive, cold stacked units and focus on the modern and core fleet of premium jack-up rigs.
Back in May 2020, Borr Drilling also sold two jack-up rigs for total cash proceeds of $15.8 million.
The two rigs sold were the Dhabi II and the Paragon B152, built in 1981 and 1982, respectively.
The sale also included the associated backlog effective from 1 April 2020.
Following these recent rig sales, Borr Drilling will have 28 modern assets built after 2011, and one remaining older cold stacked rig which is likely to be sold within the fourth quarter.