Borr gets closer to refinancing following successful equity offering of $30 million
Offshore drilling contractor Borr Drilling has completed an equity offering of $30 million, which has brought it closer to implementing its refinancing strategy aimed at enabling the company to enjoy the benefits presented by the recovery in the jack-up drilling market.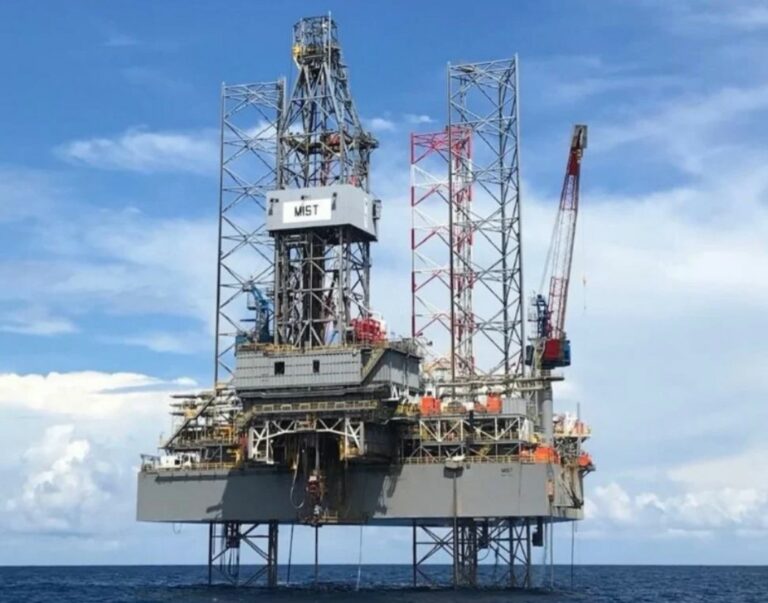 Borr Drilling has taken several steps to ensure it will be able to reap the benefits of the recovering market. The first step was disclosed on Monday when the company explained it had reached agreements in principle with its largest creditors to refinance and defer a combined $1.4 billion of debt maturities and delivery instalments from 2023 to 2025.
As reported earlier, the company followed up on the announcement by stating that it was contemplating an equity offering of $30 million in its quest to successfully complete its refinancing.
Borr Drilling confirmed on Tuesday that the board of directors had approved the subscription and allocation of a total of 13,333,333 new depository receipts, representing the beneficial interests in the same number of the company's underlying common shares, each at a subscription price of $2.25 per offer share – equivalent to NOK 19.97 per offer share – raising gross proceeds of $30 million.
The firm explained that the equity offering was significantly oversubscribed and added that the offer shares would be listed on Oslo Stock Exchange. Borr further elaborated that following the issuance of the offer shares, the company's outstanding and issued share capital would increase by $1,333,333.30 to $15,055,150.80, divided into 150,551,508 shares, each with a nominal value of $0.10 per share.
Furthermore, the date for settlement of the offer shares is expected to be on or about 14 January 2022, subject to fulfilment of the previously reported conditions.
Purchase of offered shares
Several persons discharging managerial responsibilities in Borr Drilling have subscribed for and been conditionally allocated offer shares at the subscription price. One of these are companies affiliated with Director and Vice Chairman, Tor Olav Trøim, which acquired 1,333,333 offer shares and upon delivery, Trøim and his affiliated parties will represent ownership of 10,124,934 shares in Borr Drilling.
Another subscriber was Patrick Schorn, Chief Executive Officer of Borr Drilling, who acquired 200,000 offer shares, enabling Schorn to own 1,000,000 shares in the company upon delivery. Magnus Vaaler, Chief Financial Officer of Borr Drilling subscribed to 10,000 offer shares and will own 65,000 shares in the firm after delivery. 
In addition, Granular Capital purchased additional shares in Borr Drilling on the Oslo Stock Exchange on 27 December 2021, enabling it to increase its ownership to 27,498,802 shares, which constitutes 20.04 per cent of the shares and votes in Borr, while before allocation, Granular Capital owned 24,438,802 shares and votes in the company, which constituted 19.99 per cent.