Boskalis heavy lift vessel to embark on record-breaking voyage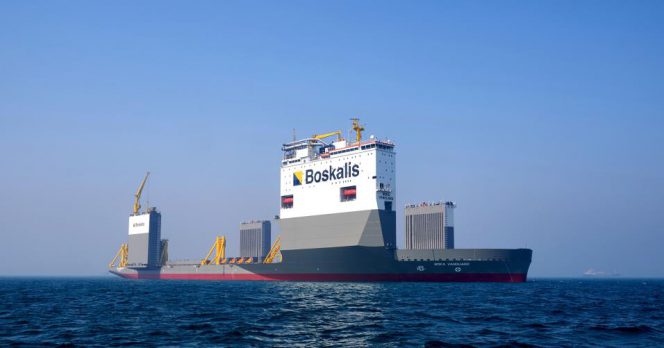 The Boka Vanguard, a heavy lift vessel owned by Dutch offshore giant Boskalis, is preparing to load a floating production, storage and offloading (FPSO) unit.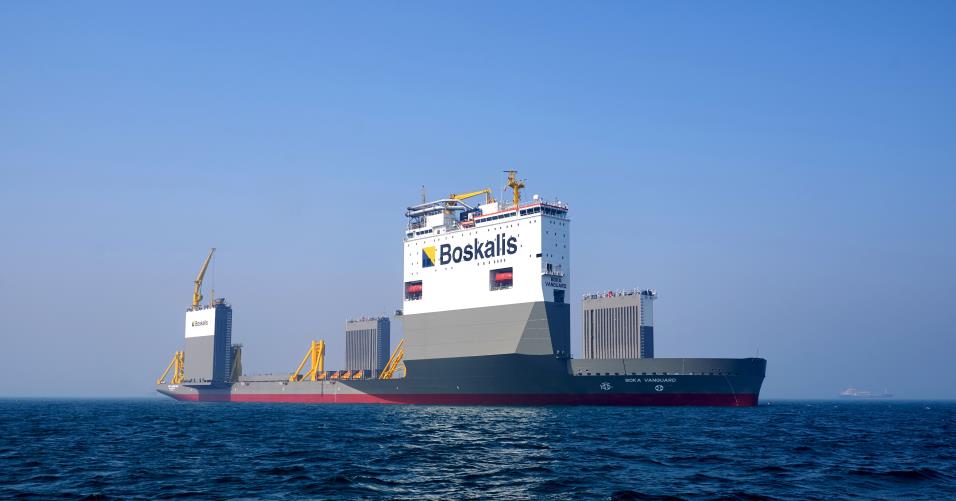 Boskalis said on Monday that the Boka Vanguard, described by the company as the world's largest semi-submersible heavy lift vessel, was getting ready to load a 90,000-ton FPSO unit. Boskalis has not revealed the name nor the owner of the FPSO.
Putting it in perspective, the company said that this was equivalent to the weight of approximately 300 Boeing 747s making this the heaviest cargo ever to be transported by a semi-submersible heavy lift vessel.
Until recently, the Boka Vanguard was known as the Dockwise Vanguard and owned by Dockwise, a Boskalis subsidiary.
According to the latest AIS data, the vessel is currently at anchor in the Yellow Sea.
The renaming and subsequent rebranding of the vessel marks the start of the process to present the company's integrated service portfolio for the offshore energy sector under a single brand name – Boskalis.
Boskalis added that this first important step symbolized the ambition to bring together the various business units.
Boka Vanguard is a semi-submersible vessel for heavy transport and offshore dry-docking built by Hyundai Heavy Industries in Ulsan in 2012. The vessel features a bow-less design which provides a free deck space of 275 x 70m, which extends the entire length of the vessel.
The vessel has a deadweight of 117,000 dwt and an output of 26,100 kW. The vessel can carry its load at a max speed of 14 knots.