Bourbon Rhode survivors arrive in Fort de France
Three survivors from the Bourbon-owned tug supply vessel Bourbon Rhode, that sank in the Atlantic Ocean in late September after finding itself near the category 4 hurricane, have arrived in Fort de France while seven other crew members are still missing.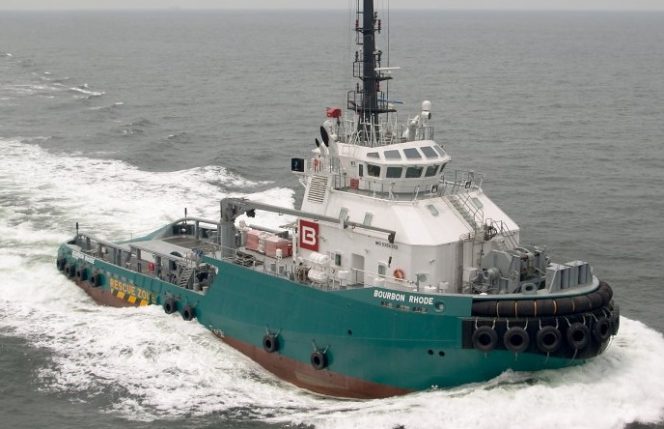 The offshore vessel Bourbon Rhode sank on September 26 after finding itself near the eye of a category 4 hurricane "Lorenzo." Before sinking, the crew sent a distress signal in which it said the vessel had developed a water ingress. There were 14 people aboard at the time of the accident. The vessel had been on its way from Las Palmas to Guyana.
Three crew members were rescued, four were confirmed dead and their bodies recovered, while seven crew members still remain missing.
On Saturday, October 5 Bourbon called off the search for the seven missing sailors, which sparked an outrage in Croatia as the ship's Captain is from Šibenik, Croatia. A petition was launched for the search to continue. At the time of writing this article, the petition has gathered 40,853 signatures.
In an update on Saturday, Bourbon said: "Several vessels have continued to survey the search area today, with no results for the past 4 days. The CROSS has decided to make the search operation evolve. It will regularly disseminate messages to vessels in the shipwreck zone and ask them to carry out adapted watch."
According to an update issued by Bourbon on Monday, October 7, the three survivors of Bourbon Rhode's crew arrived on Sunday in Fort de France on board the French Navy frigate Ventôse.
They were welcomed by civil and military authorities, and by Bourbon representatives. The three seafarers, in good health, have been taken care of by the health structures and have already been reunited with their families.
The bodies of the seafarers who died during the sinking were taken care of by the funeral services and will be repatriated to their families.
Bourbon reminded that an exceptionally extensive search operation, with maritime and air resources, has been implemented since September 26 by the CROSS Antilles-Guyane, responsible for managing and coordinating search and rescue operations on behalf of the French maritime authorities.
To date, the search operations decided by the CROSS continues: the Alp Striker vessel – a 90 m AHTS capable of operating over very long distances – is still surveying the area to find the missing seafarers and all merchant vessels operating in this area are mobilized to set up an appropriate watch.
"Crisis cells are pursuing their action and working very closely with the various stakeholders to understand the facts and circumstances of this tragedy," Bourbon stated.
Offshore Energy Today Staff
Related news
List of related news articles