BP joins forces with two Abu Dhabi players for UK hydrogen projects
UAE energy companies Abu Dhabi National Oil Company (ADNOC) and Masdar will join British energy giant BP's H2Teesside and HyGreen Teesside hydrogen projects, respectively.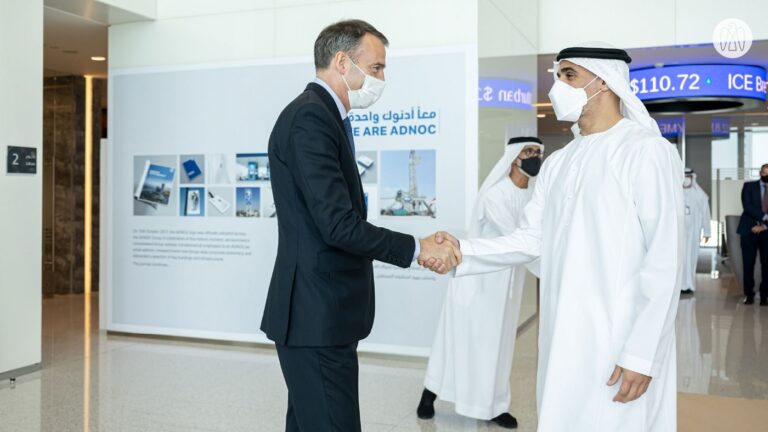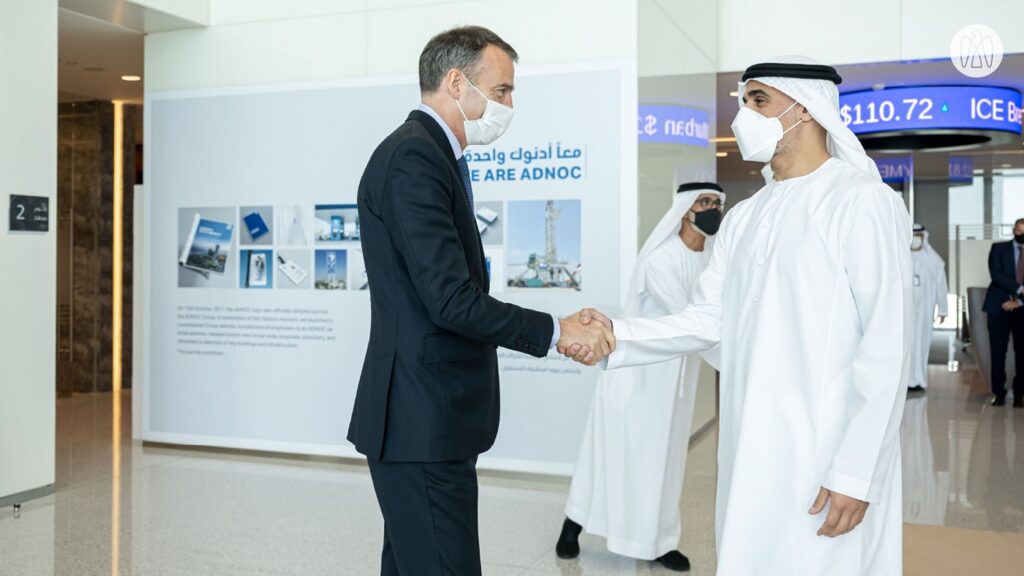 BP said in a statement it has taken a major step in strengthening its strategic partnership with ADNOC and Masdar of Abu Dhabi. This way, it is bringing international participation to its planned blue and green hydrogen developments in Teesside in the north-east of England.
ADNOC will take a 25 per cent stake in the design stage of BP's blue hydrogen project, H2Teesside. This will be ADNOC's first investment in the UK. BP and ADNOC will now advance the project, initially to the next stage of design, the pre-FEED stage. H2Teesside is to kickstart the UK's hydrogen economy at scale with the development of two 500 megawatt hydrogen production units by 2030. The project is to start operations in 2027.
Masdar has also signed a memorandum of understanding to buy e a stake in BP's proposed green hydrogen project, HyGreen Teesside. This project is to produce 60-megawatt electrical input (MWe) of hydrogen at start-up in 2025, increasing to up to 500 MWe by 2030.
Together, these two projects could deliver 15 per cent of the UK government's recently expanded ten-gigawatt target for hydrogen production in 2030.
BP will also join ADNOC to evaluate a new blue hydrogen project in Abu Dhabi, conducting a joint feasibility study for a world-scale, low-carbon hydrogen project in the country.
Bernard Looney, BP's chief executive said: "By joining forces with ADNOC and Masdar we are reinforcing the world-leading role that Teesside, and the UK more widely, can play in developing new supplies of energy, as well as new skills and supply chains. We're backing Britain and the resources, capability and net-zero ambition here in the UK make it ideal for the development of low carbon hydrogen – and together we can help deliver a significant contribution to the UK's newly increased hydrogen ambition. " 
Ahmed Al Jaber, ADNOC CEO and Masdar chairman, said: "ADNOC and Masdar's deepened partnership with BP is a testament to the UAE and UK's longstanding track record of bilateral partnership in sustainability as well as the UAE's intent to play a leading role in the fast-growing clean hydrogen economy both domestically and internationally. To that end, we welcome the opportunity to collaborate with bp in both the UAE and UK, laying the groundwork for deeper commercial partnership in the area of new energies and clean technologies. In the UK, our role in Teesside will represent ADNOC's first investment into the UK and help to accelerate innovation in decarbonization of energy in industrial sectors. Similarly, the partners' collaboration in Abu Dhabi is expected to further position the UAE as a regional leader in low-carbon energies and technology-driven industrial growth."
Mohamed Jameel Al Ramahi, Masdar's chief executive, added: "Masdar has been a long-standing investor in the UK's renewable energy sector, and we will leverage our expertise in offshore wind and sustainable aviation fuels to support both nations' energy transition while solidifying the UAE's leadership position in the emerging green hydrogen economy." 
These new agreements follow the formation of a strategic partnership for clean energy solutions in the UK and UAE between BP, ADNOC and Masdar in September 2021. These initiatives are subject to relevant customary regulatory clearances.