BP puts Subsea 7 in charge of gas tie-back project in Mediterranean Sea
UK-headquartered energy giant BP has picked Subsea Integration Alliance, the partnership between Subsea 7 and OneSubsea, for a two-well tie-back project in the large West Nile Delta (WND) development off the Mediterranean coast in Egypt.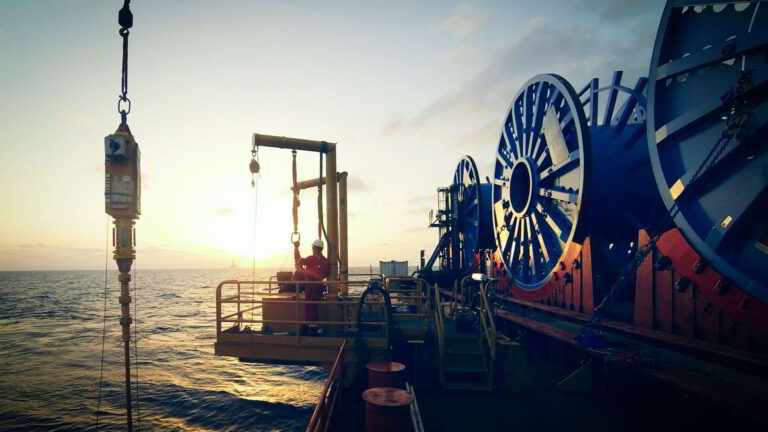 Subsea 7 announced the award of "a substantial contract" to Subsea Integration Alliance by BP and its JV partner, Wintershall Dea, on Wednesday, 3 May 2023, for the Raven Infills project offshore Egypt. The contract scope covers a two-well tie-back in the West Nile Delta block. It entails the engineering, procurement, transport and installation of approximately six kilometres of flexible pipes, umbilical, and associated subsea structures in water depths of around 800 metres.
Olivier Blaringhem, Subsea Integration Alliance Chief Executive Officer, commented: "This award further solidifies our ongoing partnership with BP in Egypt. Through our early collaboration on this project, BP and Subsea Integration Alliance, have worked together to develop an optimised solution for the Raven field, showcasing our effective teamwork."
According to the company, the project management and engineering are already underway and will be managed from its offices in France, the UK and Portugal. BP is the operator of the West Nile Delta offshore gas project and has an 82.75 per cent stake while its partner, Wintershall Dea, holds the remaining 17.25 per cent interest.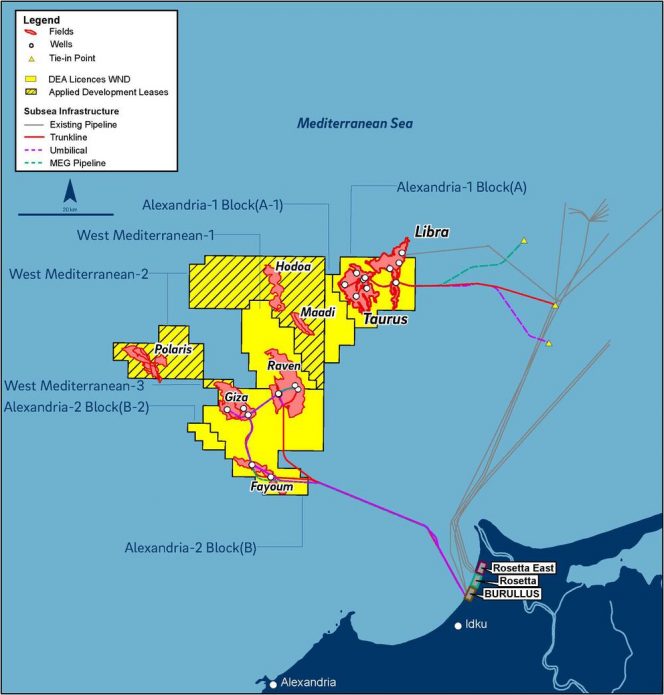 Franck Louvety, Africa, Middle East & Caspian Vice President, Subsea 7, remarked: "We are excited to strengthen our presence in Egypt and continue to build on our longstanding and successful relationship with BP. We look forward to working with BP to deliver the project successfully and safely while maximising the client's production objectives."
Located 65 to 85 kilometres off the coast of Alexandria, the fields of the WND deepwater offshore concession blocks in the Mediterranean Sea were discovered between 2000 and 2010. According to Wintershall Dea, the $9 billion WHD project is one of the largest projects in the Mediterranean and consists of five fields with 25 producing wells. The first gas from the project was produced in 2017 from the Taurus and Libra fields.
When February 2019 rolled in, two additional fields, Giza and Fayoum, started production, and the fifth and largest field, Raven, followed in 2021. While the onshore processing facilities have a total gas processing capacity of 1.4 billion standard cubic feet of gas per day, the gas produced is fed into the Egyptian national grid.
Subsea Integration Alliance has secured several deals last year, including another contract with BP in November 2022 to support the development of the oil major's Cypre gas development project located offshore Trinidad and Tobago.