BP supports shareholder resolution on climate change disclosure. Says strategy consistent with Paris goals
Oil major BP has decided to support a call from a group of institutional investors to broaden its corporate reporting to describe how its strategy was consistent with the goals of the Paris Agreement.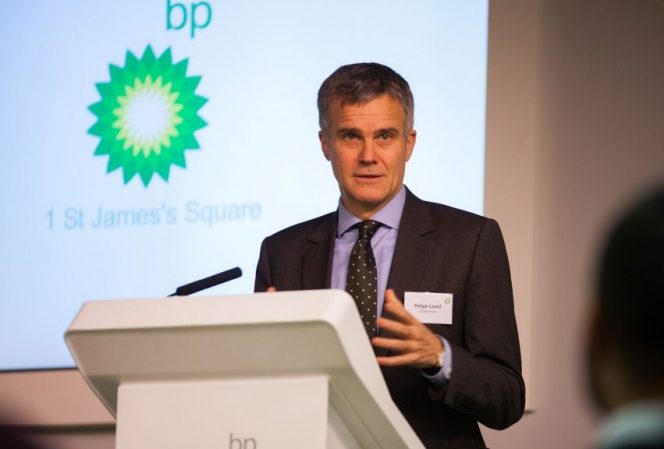 BP said on Friday that the investor participants of the Climate Action 100+ initiative proposed a resolution to be put to shareholders at the company's annual general meeting in May 2019.
The company added that, following talks between BP and the investors, the board decided to support the proposed resolution.
Climate Action 100+ is an investor initiative designed to ensure the world's largest corporate greenhouse gas emitters take necessary action on climate change.
The companies include 100 systemically important emitters, accounting for two-thirds of annual global industrial emissions, alongside more than 60 others with significant opportunity to drive the clean energy transition.
Climate Action 100+ represents more than 300 investors with over $32 trillion in assets under management, including some of BP's largest investors.
Paris Agreement
BP has said it has supported the aim of the Paris Agreement, with its call to rapidly reduce greenhouse gas emissions in the context of sustainable development and eradicating poverty, since it was agreed in 2015.
On December 12, 2015, at the Paris Climate Conference, parties to the United Nations Framework Convention on Climate Change (UNFCCC) reached a landmark agreement to combat climate change, accelerate and intensify the actions and investments needed for a sustainable low carbon future.
The Paris Agreement's central aim is to strengthen the global response to the threat of climate change by keeping a global temperature rise this century well below 2 degrees Celsius (3.6 °F) above pre-industrial levels and to pursue efforts to limit the temperature increase even further to 1.5 degrees Celsius (2.7 °F).
An important, but negative event regarding the Paris Agreement happened in 2017 when U.S. president Donald Trump decided to withdraw the United States from the agreement.
Former U.S President Barack Obama signed the agreement with 194 other countries but the current president on stated that the agreement was unfair and economically disadvantageous to the U.S.
---

---
In accordance with the proposed resolution, BP will describe how its strategy is consistent with the Paris goals as well as setting out a range of additional related reporting.
Helge Lund, BP chairman, said: "BP is committed to helping solve the dual challenge of providing more energy with fewer emissions. We are determined to advance the energy transition while also growing shareholder value. We believe our strategy is consistent with the Paris goals.
"The additional reporting specified in the resolution will build on BP's history of progressive action in this area. We welcome the constructive engagement with Climate Action 100+ and, after careful consideration, have decided to support this resolution."
BP to be part of a low carbon future
BP said it had set out a strategy in 2017 to grow shareholder value under a range of scenarios while also helping to meet the dual challenge of providing more energy with fewer emissions.
Last year, BP introduced the 'reduce-improve-create' framework, through which it intends to deliver its low carbon ambitions, including clear near-term targets for emissions from operations.
Lund added: "This additional reporting will give investors better clarity about how BP can continue to deliver value through the energy transition in a way consistent with the Paris goals.
"We recognize that the trust of our shareholders, and society more widely, is essential to BP remaining an attractive and reliable long-term investment. And only by remaining a world-class investment can we most effectively play our part in advancing a low carbon future."
If the resolution is approved at the AGM, BP will introduce these changes into its reporting for 2019 onwards,  and will revisit the resolution every three to five years, "to allow the company and its shareholders to take account of the experience gained and changes in circumstances. "
Employees to be rewarded for emissions reductions, Follow This proposal rejected
Separately, BP also announced that greenhouse gas (GHG) emissions reductions were included as a factor in the reward of 36,000 employees across the group, including executive directors.
In 2018, BP introduced a target to achieve 3.5 million tonnes of sustainable GHG emissions reductions in its operations worldwide by 2025. Progress towards this target has now been incorporated into the assessment of the group's performance that is a factor in determining annual bonuses for BP staff worldwide. This will apply to the assessment of BP's performance in 2019.
It is worth noting that BP received a shareholder resolution for its AGM, submitted by shareholders organized by the group Follow This.
While BP did not go into details on what was proposed by Follow This, it said that after consideration, the board decided not to support this resolution.
Follow This, who is also a Shell shareholder, last year last year had its proposal which called for Shell to set specific emissions targets aligned with the Paris Climate agreement, voted down at the oil giant's AGM.
Follow This has today tweeted: "Follow This urges Shell, BP, ExxonMobil, Chevron and Equinor to set and publish targets that are aligned with the Paris Accord."