Brazilian field's downtime coming to an end
Following a scheduled shutdown of a field offshore Brazil, oil and gas company Enauta is planning to restart production from this field in the coming days with expectations for it to return to normal production by September.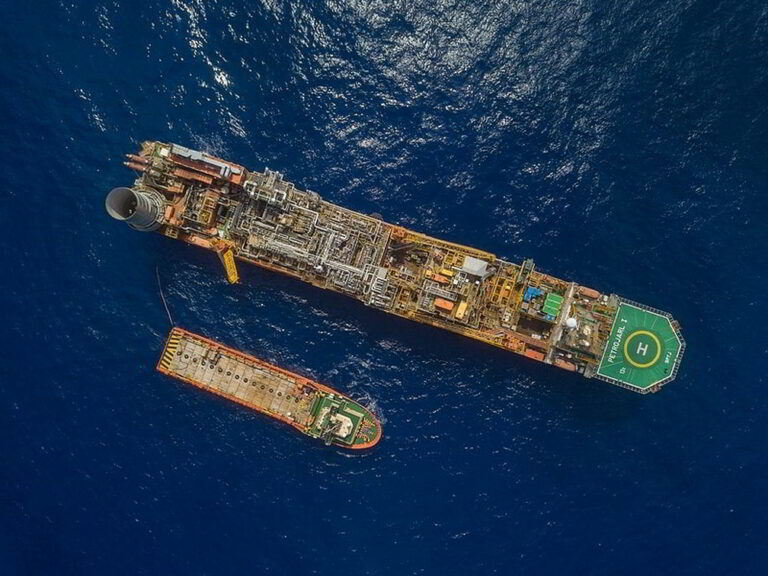 At the start of July 2022, Enauta revealed that the Atlanta field started its scheduled downtime with an estimated return in August.
In an update on Sunday, the Brazilian firm informed that the Atlanta field's scheduled downtime was at its final stage, expected to be concluded over the following days. Enauta underlined that the field's gradual resumption of production was anticipated to take place by mid-August when a new water treatment and equipment unit that underwent maintenance in the period would be commissioned and complementary services would be carried out at FPSO Petrojarl I.
The Brazilian player says that the production at the field is expected to return to normal by September. According to Enauta, the scheduled downtime's objective is to meet the Ministry of Labor's normative requirements, as well as to prepare the FPSO to be re-certified by DNV.
Following recertification, the contractual extension will enable production's continued operation until the entry of the Full Development System (FDS), foreseen by mid-2024. Enauta explained that the works executed so far did not find any issues to jeopardize the two-year extension of the chartering, operation & maintenance (O&M) agreements.
As previously reported, Enauta inked a purchase deal with Malaysia's Yinson for the FPSO OSX-2, based on the Letter of Intent (LoI) from December 2021. The deal was closed in February and the vessel is currently being converted at Dubai Drydocks World. After the conversion, the vessel – named FPSO Atlanta – will be operated under ABS Class and it will be deployed at the Atlanta field.
Located in block BS-4 in the Santos Basin, at a 1,500-metre water depth, the Atlanta field – with estimated reserves of 106 MMbbl – is operated by Enauta Energia, a wholly-owned subsidiary of the company, which also has a 100 per cent interest in this asset.
The field has been producing since 2018 through an Early Production System (EPS), which entails three wells connected to the FPSO Petrojarl I.