Brazilian FPSO coming back on stream by next month
Brazilian oil and gas player Enauta is anticipating the return of production from a floating, production, storage, and offloading (FPSO) vessel, which is working on a field off Brazil, by October 2023. Previously, the production was expected to resume by early September 2023.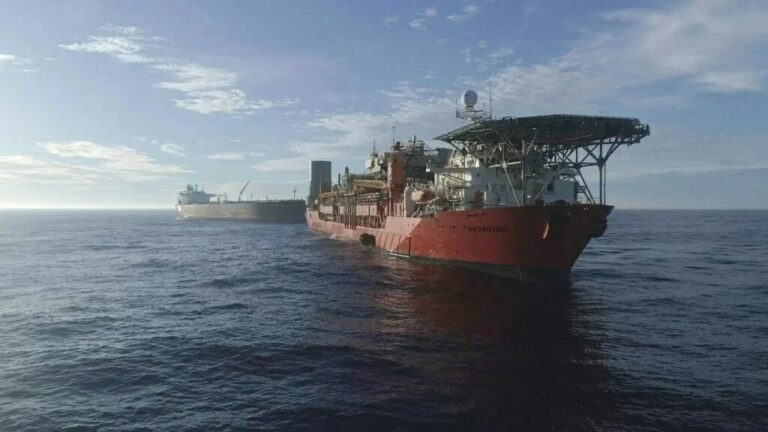 Enauta started preventive maintenance at the FPSO Petrojarl I in May 2023 and the production at the Atlanta field was expected to resume in mid-June, with the resumption of production of the wells 7-ATL-4HB-RJS (4HB) and 7-ATL-5H-RJS (5H). The field came back online at the end of June, following the conclusion of the preventive maintenance at the FPSO.
After resuming operations, new tests were performed to identify the causes of repetitive failures in the subsea pumping equipment adopted for the field's Early Production System (EPS). Come July 2023, the Brazilian player identified that occurrences were concentrated in the subsea pumping electrical system and temporarily halted the Atlanta field's production.
According to the Brazilian firm, commissioning and tests of new components were performed in August, opting for the installation of equipment employed in the U.S. Gulf of Mexico and in Brazil due to its track record. As a result, the company expects production to resume by October 2023.
As the company bought the FPSO OSX-2 for Atlanta's Full Development System (FDS) last year, this FPSO, known as the FPSO Atlanta, will replace the FPSO Petrojarl I. Enauta explains that over 99 per cent of the project items are contracted, including new robust subsea pumping modules.
This month, the company intends to conclude the final production well from the group of six wells in Atlanta's Phase I and will begin the anchoring of the FPSO Atlanta with the installation of the platform's spread mooring. The FPSO's first oil maintains strong alignment with its physical and financial schedule for mid-2024 originally with six wells, reaching ten wells in 2029.
Located in block BS-4 in the Santos Basin, at a 1,500-metre water depth, the Atlanta field is operated by Enauta Energia, a wholly-owned subsidiary of the company, which also has a 100 per cent interest in this asset. The field has been producing since 2018.