Cameron LNG Export Terminal Begins Production
Cameron LNG has begun producing liquefied natural gas (LNG) from the first liquefaction train of the Cameron LNG export project in Hackberry, Louisiana, Sempra Energy said.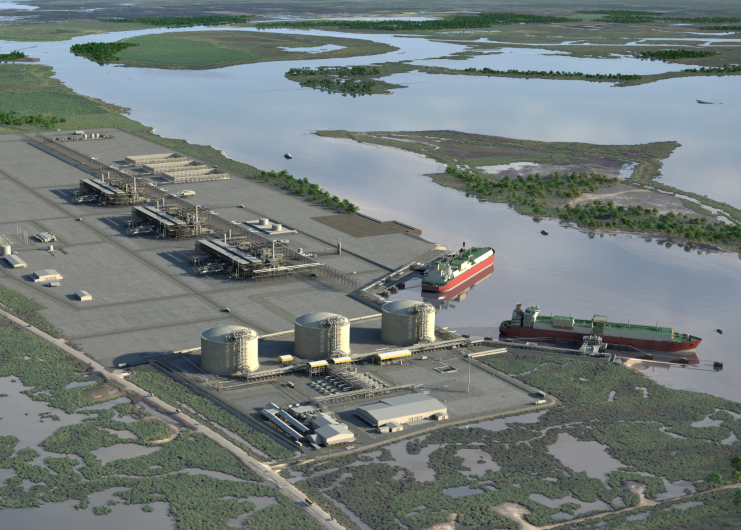 "Cameron LNG expects to load cargoes in the coming weeks – another major step forward to bringing cleaner, affordable energy to global markets," Lisa Glatch, chief operating officer of Sempra LNG and board chair for Cameron LNG, commented.
The LNG production announcement coincided with a visit of a group of international, federal, state and local officials, including the US president and members of the US administration to celebrate the completion of construction of train 1 on May 14.
Cameron LNG completed all major construction activities for Train 1 of the liquefaction-export project and began the commissioning and start-up process in November 2018. Last month, the facility began receiving gas flow for testing as it reached the final stage of the commissioning process.
Phase 1 of the Cameron LNG export project includes the first three liquefaction trains that will enable the export of approximately 12 million tonnes per annum of LNG, or approximately 1.7 billion cubic feet per day.
Cameron LNG is jointly owned by affiliates of Sempra LNG, Total, Mitsui & Co., Ltd., and Japan LNG Investment, LLC, a company jointly owned by Mitsubishi Corporation and Nippon Yusen Kabushiki Kaisha (NYK). Sempra Energy indirectly owns 50.2% of Cameron LNG.
The partners are currently discussing a potential expansion of the base project, already authorized by the Federal Energy Regulatory Commission (FERC), that would add two liquefaction trains of 4.5 Mtpa capacity each and up to two LNG storage tanks.