Carbon Trust Unveils Cable Competition Winners
The Carbon Trust has unveiled five winners of its dynamic export cable competition as a part of the Floating Wind Joint Industry Project (Floating Wind JIP), which aims to accelerate and support the development of commercial-scale floating wind farms.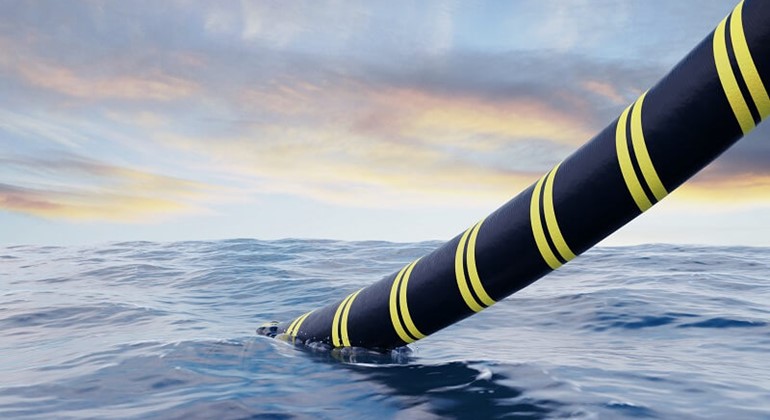 The competition winners are Aker Solutions, Furukawa Electric, Hellenic Cables, JDR Cable Systems and Zhongtian Technology Submarine Cable (ZTT).
The competition, supported by BPP cables, was launched to address the lack of availability of high voltage dynamic export cables for the transmission of power from wind farms to shore, which has been identified by industry as a potential bottleneck for the commercial deployment of floating wind technology. The objective of the competition is to ensure that this necessary technology is a viable option for developers for commercial floating wind projects within the next 5-10 years.
The Floating Wind JIP is a collaboration between industry partners EnBW, ENGIE, Eolfi, E.ON, Equinor, innogy, Kyuden Mirai Energy, Ørsted, ScottishPower Renewables, Shell, Vattenfall, Wpd, with support from the Scottish Government.
The competition funding will support the design, initial testing and development of dynamic cables ranging from 130kV to 250kV to enable the efficient transmission of power from floating wind turbines to shore.
The Carbon Trust and the twelve Floating Wind JIP developers will be supporting and collaborating with these cable suppliers to support the development of their cables.
This first phase of the project will conclude in March 2020.
Rory Shanahan, manager – Offshore Wind, the Carbon Trust, said: "We are delighted with the response we got from the industry and we are looking forward to working with the five competition winners. The lack of dynamic export cables has been identified as a hurdle that needs to be overcome by industry to ensure the commercialization of floating wind farms, and we are excited to begin work to ensure that this technology is ready in time for commercial floating wind projects.
"Floating wind is a key technology for areas where water depths and/or seabed conditions are not suitable for bottom-fixed turbine foundations, and the continuing development of this technology opens up new areas and opportunity for offshore wind farms, helping to further decarbonize economies."