Cargill orders methanol-powered Kamsarmax pair
Swiss freight trader Cargill has placed an order for two methanol-fuelled bulk carriers in Japan.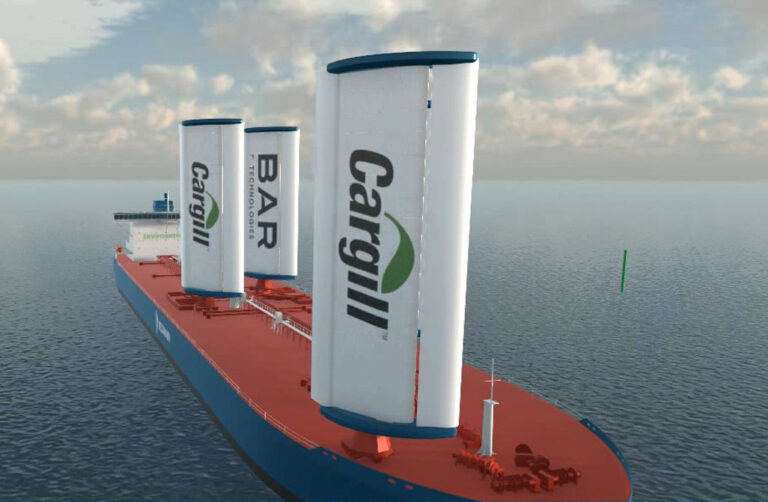 Namely, the company has teamed up with Mitsu & Co, and ordered a Kamsarmax duo from Japanese shipbuilder Tsuinesihi Shipbuilding.
The order was reportedly signed last month and the ships are scheduled for delivery at the end of 2025 and in the first quarter of 2026 respectively.
"We have ended the 'chicken and egg' debate by ordering two methanol duel-fueled bulk carrier vessels," said Jan Dieleman, president of Cargill Ocean Transportation.
"I believe shipping will need to move to zero carbon fuels to meet its decarbonization goals. Methanol offers one such pathway. It is the most technologically ready of the zero carbon options and we wanted to do something now to move the industry forward."
The order is somewhat scaled from the initial plans of six vessels, mostly due to yard schedules and prices, with further orders expected to follow suit.
Methanol
Methanol as an alternative fuel choice brings numerous benefits, including its density, the fact that it is relatively safe to bunker, and its attractive price. Finally, methanol is biodegradable which is another advantage in cases of fuel spills.
2022 was a stellar year for methanol as fuel, with 35 methanol-powered ships ordered. Out of the total number of methanol-powered ships, the container shipping sector dominates the orderbook with 47 ships on order. Almost half of these have been ordered by industry major Maersk which has recently announced the construction start of a 16,000 TEU methanol-powered boxship.
According to DNV's Alternative Fuels Insight, oil and chemical tankers are following suit with 20 tankers in operation and five more on order.
The bulk shipping sector has been less active when it comes to the adoption of alternative fuels, with the first steps taken to adopt LNG as a marine fuel.
However, Hong Kong-based dry bulk shipping company Pacific Basin has selected green methanol as the best fuel for its first generation of zero-emission vessels. Nevertheless, the company is yet to come up with a detailed design for the ships and proceed with a concrete order.
Wind propulsion
Aside from alternative fuels, Cargill is also looking into projects involving alternative propulsion. To that end, Cargill and BAR Technologies have embarked on a strategic project with naval architect Deltamarin at the end of 2020 to bring wind propulsion technology to commercial shipping.
The project will see BAR Technologies' WindWings — large, solid wing sails that measure up to 45 meters in height — fitted to the deck of bulk cargo ships to harness wind power and reduce CO2 emissions by up to 30 percent.
During the first half of 2023, two WindWings are scheduled to be installed on MC Shipping-owned vessel the Pyxis Ocean. Additional four units will be installed on the Berge Olympus owned by Berge Bulk.
Global commodities business Cargill, which charters the Pyxis Ocean, will be the first operator to test the WindWings in practice.