Carnival to Launch 4 Ships in 2019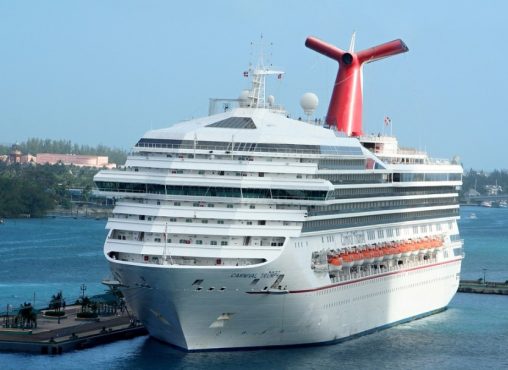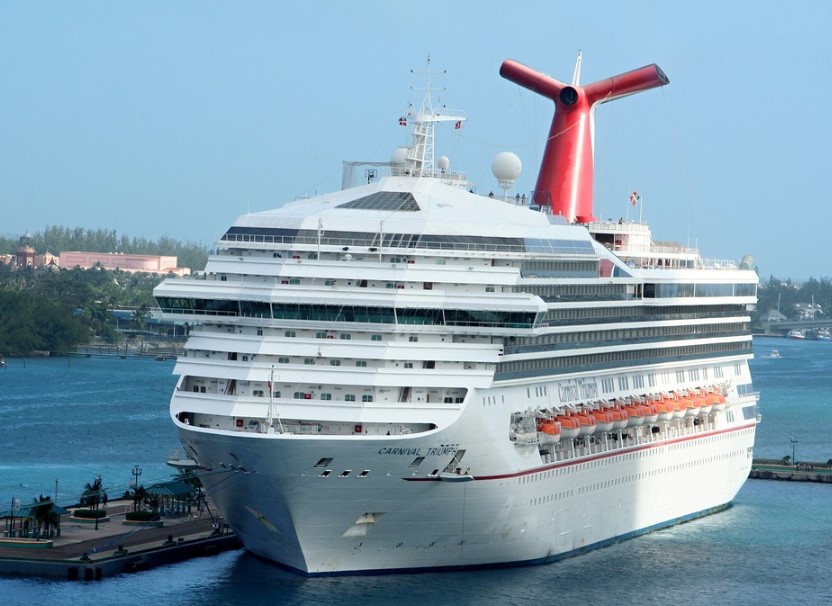 The world's largest cruise liner company Carnival Corporation & plc will launch four new cruise ships in 2019 across three of its global brands – Carnival Cruise Line, Costa Cruises, and Princess Cruises.
Carnival Cruise Line will debut its new Carnival Panorama on December 11, 2019, when the vessel is scheduled to begin sailing from its homeport of Long Beach. It will become the brand's first new ship to homeport in California in 20 years, sailing year-round voyages from the newly renovated Long Beach Cruise Terminal to the Mexican Riviera.
The 4,008-passenger, 133,500-ton Carnival Panorama is the third in the line's Vista-class series, the largest ever constructed for Carnival Cruise Line, which includes Carnival Vista and Carnival Horizon.
The new vessels also include Sky Princess, Princess Cruises' fourth Royal-class ship; and Costa Smeralda, the second of Carnival Corporation's total of 11 new ships joining the fleet between 2018 and 2025 that can be powered by liquefied natural gas (LNG) both in port and at sea; as well as Costa Venezia, Costa Cruises' first ship designed and built specifically for the China market.
The 143,700-ton Sky Princess has the capacity to carry 3,660 guests and is scheduled to launch its inaugural Mediterranean deployment beginning October 20, 2019, with a seven-day Mediterranean and Adriatic cruise from Athens (Piraeus) to Barcelona. On November 17, the ship is scheduled to set sail from Barcelona for Fort Lauderdale, before it returns to tour Europe beginning in April 2020.
The brand's first ship built specifically for the China market, Costa Venezia, will be Costa Cruises' largest ship operating homeport cruises from China. The 135,500-ton, 5,260-passenger will start sailing in the beginning May 2019 throughout East Asia.
Finally, Costa Smeralda will be Costa Cruises' first ship that is able to be powered in port and at sea by LNG. At 182,700 tons, and with over 2,600 guest rooms, Costa Smeralda will be the largest ship in Costa Cruises' fleet.
The ship is scheduled to make its maiden voyage on October 20, 2019, with a 15-day cruise from Hamburg.
The four ships are part of Carnival Corporation's ongoing fleet enhancement strategy with 20 new ships scheduled for delivery between 2019 and 2025.
Carnival Corporation launched four ships launched in 2018, which include Carnival Horizon from Carnival Cruise Line, Seabourn Ovation from Seabourn, ms Nieuw Statendam from Holland America Line and most recently, AIDAnova – the world's first cruise ship that can be powered by LNG both in port and at sea.
"Each launch of a new ship generates lots of interest and excitement among consumers, whether they are among our many loyal guests or they are new to cruising," said Roger Frizzell, chief communications officer for Carnival Corporation.
"Our four new ships in 2019 will be no exception as our brands will introduce spectacular new vessels that have been designed with one purpose in mind: to dazzle our guests as they enjoy an extraordinary vacation experience."
Image Courtesy:  Pixabay under CC0 Creative Commons license